Transport, vehicles & companion drivers
St John Ambulance Membership from Supporter Scheme
At a glance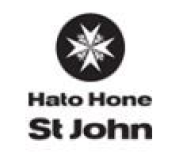 Name

St John Ambulance Membership from Supporter Scheme

Category

Transport, vehicles & companion drivers

Address

Nationwide

Regions

Auckland, Northland, Waitemata, Auckland, Counties Manukau, Waikato, Bay of Plenty, Lakes, Tairawhiti, Taranaki, Whanganui, Hawke's Bay, Wairarapa, MidCentral, Capital & Coast, Hutt Valley, Nelson Marlborough, West Coast, Canterbury, South Canterbury, Southern (Otago), Southern (Southland)

Phone

Email

Web

Facebook
Other services
Media
Downloads
Reviews
Given the current COVID-19 environment we have temporarily disabled our 'feedback' feature. We apologise for any inconvenience.
Be prepared with an Ambulance Membership

When life is an emergency, it's reassuring to know you have a St John Ambulance Membership.

Did you know that in a medical emergency, a possible lifesaving trip in a St John ambulance will normally cost you $98?
However, with an Ambulance Membership from Hato Hone St John, you wont need to worry about these fees.
For less than the cost of a single emergency ambulance call-out, you/your whole household can be covered for an entire year. This means if you need us in a medical emergency, we can be there for you FREE OF CHARGE.
An Ambulance Membership lets you concentrate on the important things in life - your health and the health of your loved ones.
Service Description
Service Description
Medical emergencies are unexpected, stressful and can happen to anyone, at any time.
Let an Ambulance Membership from Hato Hone St John take the worry out of these unexpected bills, so you can concentrate on the important things in life, like your family and feeling better.

Ambulance Membership benefits:
- 12 months FREE medical emergency attendance if required and/or
- 12 months FREE emergency ambulance transport to hospital or an emergency medical clinic if required
- 12 months FREE attendance and/or transport for accident-related injuries more than 24 hours old if required, plus
+ FEEL GOOD in the knowledge that any excess funds from the Scheme go towards new equipment and vehicles and can help your community.

Please note, ACC may cover accidents less than 24 hours old. The Ministry of Health covers the cost of any COVID-19 related medical costs including emergency ambulance services when required.

CHOOSE FROM THREE GREAT VALUE PLANS

Our ambulance memberships offer great value, and there's one to suit everyone:

- $55p.a. for an Individual Membership
- $75p.a. for a Joint Membership (2 people living together)
- $90p.a. for a Household Membership (3+ family members living together)
Updated: 2 Aug 2022
Description
Description
INDIVIDUAL MEMBERSHIP suitable for 1 person
JOINT MEMBERSHIP for 2 people living permanently at the same address
HOUSEHOLD MEMBERSHIP for 3+ people living permanently at the same address

Terms, conditions and exclusions apply. Visit www.stjohn.org.nz/supporter-terms for full details

Applying for an Ambulance Membership confirms you have read and understood the terms and conditions and that the following statements are true:
- I am a citizen or permanent resident of New Zealand, or eligible for free public healthcare in New Zealand in accordance with the Ministry of Health policy
- I do not have a current subscription with an MSD accredited Alarm provider*
- I am in independent living accommodation (hospital care living will cover this service on your behalf)
- I do not have a St John Medical Alarm (This service already includes free ambulance)
*If you are in rest home level care or have an MSD accredited alarm (including a St John Medical alarm) your ambulance part charges may be paid on your behalf by your service provider.

Note: St John does not operate in Wellington or the Wairarapa, these areas are covered by the Wellington Free Ambulance Service. The St John Ambulance Membership will however cover residents if they need an ambulance in a medical emergency when travelling outside of these areas. For full terms and conditions visit stjohn.org.nz/supporter-terms

Staff and volunteers: Free emergency ambulance transports are provided to all St John members (volunteer and paid) and their immediate family anywhere in New Zealand, including areas where St John does not provide ambulance services. This does not include private hire or patient transfers. Family, for this purpose, includes the St John member's spouse/partner and any dependent children. It also includes the member's parents and the parents of their spouse/partner.

If you have a question please contact us on 0800 STJOHN (0800 875 646)
Updated: 3 Aug 2022
17410