Trades
At a glance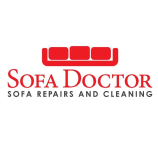 Name

Sofa Doctor

Category

Trades

Address

59 Centorian Drive
Windsor Park
Auckland 0632

Postal Address

Same as above

DHBS

Auckland, Counties Manukau, Waikato

Phone

Email

Web

Facebook
Personnel
Owner

John Lennox - 0275295882
We are Auckland's first choice when it comes to all forms of commercial and residential upholstery. What sets ourselves aside from every other upholstery company in NZ is we can re-upholster onsite. We have repeat business throughout all major companies in NZ, such as; King Living, Dawson & Co, Farmers, Harvey Norman, Euro Bar and Restaurant, Coffee Clubs, Les Mills Gyms and more. We pride ourselves on being the fastest and most cost-effective upholsterers due to our onsite repairs and working with businesses that operate 24/7. We specialise in all forms of re-upholstering furniture on-site and after hours so there is no interruption to your business or customers.
We specialise in:
-Leather and fabric lounge cleaning and conditioning
-Repairs to scratches, cuts and scuffs
-Recolouring worn or faded areas or revamping to a new modern look
-Replacing old and worn panels
-Foam replacements and internal filling of cushions for furniture
-Furniture frame repairs
-Sale of our our own DIY Cleaning Kit. The best product available
-Repairs to stitching and upholstery.
Contact us: 0800 674 584 or www.sofadoctor.co.nz
Service Description
Service Description
-Leather and fabric lounge cleaning and conditioning
-Repairs to scratches, cuts and scuffs
-Recolouring worn or faded areas or revamping to a new modern look
-Replacing old and worn panels
-Foam replacements and internal filling of cushions for furniture
-Furniture frame repairs
-Sale of our our own DIY Cleaning Kit. The best product available
-Repairs to stitching and upholstery
-Deep Upholstery Cleaning
Updated: 10 Nov 2021
Meeting the needs of older people
Meeting the needs of older people
You can relax, our professional sofa cleaning and leather cleaning team are more than qualified to complete an exceptional job.
What sets ourselves aside from every other upholstery company in NZ is we can re-upholster onsite. We can do the work in the convenience of your own home. We also do free quotes and inspections to suit every individual customer's needs.
Be sure to employ the services of experts when it comes to your leather or fabric sofa. Sofa Dr is made up with highly qualified Upholsterers, Leather Repair Technicians and Sofa Cleaners. When you deal with Sofa Dr, you have piece of mind knowing you are dealing with a team of experts.
Updated: 10 Nov 2021
After Hours
After Hours
After Hours
Status
Details
After Hours
Yes
We operate Monday to Friday 9-5, other hours by appointments only.
Updated: 10 Nov 2021
Payment
Payment
Payment
Status
Details
Payment required
Yes
Updated: 10 Nov 2021
17122