Trades
At a glance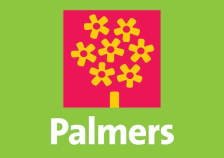 Name

Palmers

Category

Trades

Address

Auckland

Regions

Auckland, Northland, Waitemata, Auckland, Counties Manukau, Waikato, Bay of Plenty, Lakes, Tairawhiti, Taranaki, Whanganui, Hawke's Bay, Wairarapa, MidCentral, Capital & Coast, Hutt Valley

Phone

Email

Web

Facebook
Other services
Welcome to Palmers, where you'll find a Garden Centre full of a bunch of passionate gardening people ready to share the joy of good living with you. We're passionate about creating beautiful spaces – both in our stores and in your home.

Want to know what to plant in your garden this August?
Download our helpful checklist here: https://www.palmers.co.nz/monthly-gardening-checklists/

We're in the business of growing – so it's no surprise we've got strong Kiwi roots and country-wide offshoots. We've been helping New Zealanders grow great gardens since 1912, starting as nursery and we've been innovating ever since. We're proud to be locally owned and operated. Today we're all about creating beautiful spaces – at our place and yours.

So for the freshest products and inspiring ideas, call into your local Palmers – we'll get you growing.
Additional Branch Locations
What's New
What's New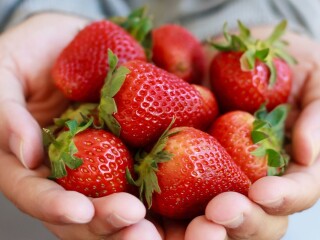 What to do in your garden in August!
August in Your Garden
Spring is just around the corner! It's a great time to get the garden tools out of the shed and get a head start on planning and creating
your fabulous spring garden.
Flower Garden
Plant Camellias, Rhododendrons, Hellebores, Azaleas and Daphne while conditions are still cool.
Plant new roses in rich, well-drained soil with plenty of compost. Fertilise with Tui Nova Tec Premium Fertiliser when planting and spread a good layer of the Kolush Manuka Mulch and Seaweed.
For instant colour plant your favourite seedlings like Viola, Polyanthus, Cineraria, Alyssum, Poppy, Cornflower, Gypsophila, Hollyhock and Carnations.
Around the Yard
Moss can be a problem in poorly drained or shady areas of lawn. Improve lawn drainage by raking the area thoroughly and apply a solution of Sulphate of Iron (10g per square metre) to kill moss.
Edible Garden
Plant new Rhubarb plants and lift and divide any established Rhubarb clumps.
Plant new citrus, blueberries, bramble berries and deciduous fruit trees.
Now is the time to plant strawberries - getting them in early will not only give you more fruit but you will get fruit earlier too. Add a clean layer of pea straw mulch around the plants to deter pests and to keep the berries up off the dirt. Allow for 5 plants per person to ensure there is enough delicious fruit for everyone at harvest time.
Plant new seasons herb plants directly into your garden or in pots, using a good quality mix like Tui Pot Power.
Updated: 1 Aug 2022
16855