Supported Living
Kingswood Rest Home Morrinsville
At a glance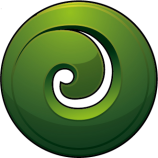 Vacancy

Yes

Name

Kingswood Rest Home Morrinsville

Category

Supported Living

Address

14 Strathmore Street
Morrinsville
Morrinsville 3300

Postal Address

80 Hoeka Road
RD4
Tamahere 3284

Region

Waikato

Phone

Fax

Email

Web
Personnel
Manager

Tonya Holroyd - 078887418

Owner

Kingswood Healthcare Management Ltd

Clinical Manager

Nicola Orr - 0275320858

PG Care Unit Manager

Suzette Mainit - 0272370558
Other services

We have two assisted Living Houses adjacent to the Kingswood Rest Home Complex. Meals are supplied by the rest home kitchen and cleaning of common areas is carried out by our staff.
Service/Facility Details
Service/Facility Details
Detail
Status
Contract with DHB
No
Certification
No
ORA Applies
No
Updated: 20 Jun 2017
Bed and Vacancy Details
Bed and Vacancy Details
Detail
Status
Approximate number of beds at this level of care
9
Vacancy
Yes
Impending vacancy
No
Premium Room Charges
No
MOH Certification and Audit Report
View MOH certification and audit report (opens in a new tab)
Extra admission requirements due to COVID-19
Unknown
Updated: 11 Aug 2022
Personnel
Personnel
Type
Hours Per Week
Status
Details
Registered Nurse
Negotiable
There is a Registered Nurse on site next door at the Rest Home.
Nurse Practitioner
No
Healthcare Assistants/Caregivers
Yes
Our Caregivers are available to assist whenever needed, but not full time.
Activities Co-ordinator
Yes
Some of the residents living in our assisted living facility attend activities offered at the Rest Home. Funded Day Respite if sometime available from our DHB to pay for this service.
Hairdresser
Yes
We can organise this for residents at the same time as the hairdresser visits the Rest Home.
Podiatrist
Yes
We can organise this for residents at the same time as the podiatrist visits the Rest Home.
Kaumatua
Yes
We can organise this for residents at the same time as the Kaumatua visits the Rest Home.
Chaplain/Spiritual Advisor
Yes
We can organise this for residents at the same time as the Chaplain visits the Rest Home.
Other Personnel
Yes
A housekeeper comes in for approximately an hour per day to take care of the heavier housekeeping duties. Our cook prepares lunch and dinner, which are brought over to the house by our staff.
Updated: 3 Sep 2018
Features
Features
Feature
Status
Details
May Bring Own Furniture
Yes
Residents may bring their own furniture within space constraints,to make their room feel more like home.
Single Rooms
Yes
Rooms suitable for a couple
Yes
The house has some larger rooms which could be adapted to suit the needs of a couple.
Ensuite
No
The house has a communal toilet and bathroom which includes an easily accessible shower.
Alcohol Permitted
Yes
Residents are welcome to enjoy alcohol within reason being considerate of the rights of others within the house.
Phone Access In Own Room
No
There is a telephone in the house. Residents can arrange to have their own line and phone in their room at their own cos, if they wish.
Resident can adjust heating in own room
Yes
Cater for under 65 yrs with Disability
No
Residents of any age are welcome in our independent house. There is a wheelchair ramp to the front door and passages are wide enough for wheelchair access. The bathroom is an accessible bathroom.
Lounges/seating areas
Yes
The house has a communal lounge / dining room and kitchen for the use of the residents as well as an outdoor area.
Gay / LGBT IQ Friendly
Yes
Day Programme for day stay clients
Yes
Some of our assisted living residents do attend Day Activities over at the Rest Home. Funding is sometimes availabel from our DHB.
Policy for management of challenging behaviour
Yes
Semi-Secure
Yes
Updated: 3 Sep 2018
Special Features
Special Features
We have five bedrooms available in a house adjacent to the Rest Home, which supplies all meals.

The residents have freedom and flexibility within a supported environment. We can also assist the residents by referring them to the appropriate services if we cannot provide the necessary support.
Updated: 11 Mar 2014
Interests & Activities
Interests & Activities
Residents of the independent living houses are encouraged to participate in community activities in Morrinsville. Residents are often invited to specific events at the Rest Home .
Updated: 11 Mar 2014
Additional Information
Additional Information
Topic
Details
What's included in your fees and what's not
Costs for a room are $300 / week which includes the provision of meals. Please contact Rest Home Manager for further information.
Staffing qualifications and details
Cleaner for one hour a day. Care staff available if needed. Gardener.
Details about meals
Meals are provided by the adjacent Rest Home and are delivered to the house. All food is cooked on site in the Rest Home's kitchen.
Associated Complexes
Kingswood Rest Home - 17 bed Rest Home and 12 Bed Dementia Care.
Updated: 11 Mar 2014
Languages Spoken
Languages Spoken
Language
Status
Details
Afrikaans
Yes
Manager speaks Afrikaans
English
Yes
Hindi
Yes
Malayalam
Yes
Maori - Te Reo
Yes
Updated: 17 Jan 2016
Religious/Spiritual Affiliations
Religious/Spiritual Affiliations
Religious/Spiritual Affiliations
Status
Details
Non denominational
Yes
Regular services are held at the Rest Home by visiting Chaplains. Assisted Living Residents are welcome to attend.
Updated: 11 Mar 2014
Distances
Distances
Location
Distance
Details
Shops
1.00 Km
Shops are within walking distance.
Parks
0.50 Km
Howie park is in the same block.
Library
1.00 Km
The library is close by and easy to get to.
Updated: 11 Mar 2014
Credentials & Membership
Credentials & Membership
Credentials & Membership RC
Status
Details
Spark of Life
Yes
Updated: 9 Mar 2015
The Ministry of Health conducts regular audits of Residential Care Facilities. They can be found HERE.
240