Rest Home Care
Bupa Harbourview Care Home - North Wing
At a glance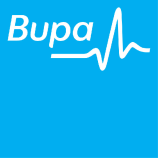 Vacancy

No

Name

Bupa Harbourview Care Home

Category

Rest Home Care

Address

5 Bowlers Wharf Lane
Papakowhai
Porirua 5024

Postal Address

5 Bowlers Wharf Lane
Papakowhai
Porirua 5024

DHB

Capital & Coast

Phone

Email

Web

Facebook
Personnel
Manager

Bernice Cowley - (04) 233 0756

Owner

Bupa Care Services - 0800 60 80 99
Other services

Harbourview offers comfortable living with terrific sea views and lots of sunshine. Panoramic views across the motorway to Porirua Harbour mean there's always something to see. We're just a short, easy walk to Aotea Lagoon, with its gardens, picnic areas, birdlife and children's adventure playground. Shops and services are close by.

Harbourview Care Home is part of the Bupa group of rest homes, hospitals, retirement villages. We are a private company, and because we have no shareholders, we can invest what we earn to make improvements that help us provide better care.

As part of the global Bupa group, we are able to provide superior clinical support, while focusing on helping each of our residents get the most out of each day. Bupa is one of New Zealand's leading aged care providers.

For more information, please visit the Bupa link.
Service/Facility Details
Service/Facility Details
Detail
Status
Contract with DHB
Yes
Certification
Yes
ORA Applies
No
Updated: 17 Mar 2014
Bed and Vacancy Details
Bed and Vacancy Details
Detail
Status
Approximate number of beds at this level of care
26
Vacancy
No
Impending vacancy
No
Premium Room Charges
Yes from $20.00/day up to $20.00/day as at 25 Jan 2022
MOH Certification and Audit Report
View MOH certification and audit report (opens in a new tab)
Updated: 27 Jan 2022
Testimonials
Testimonials
Family appreciates very much the care given to my husband - often beyond the 'call of duty' and the communication when Dr has called and also the regular visits the Dr makes.

I would recommend Harbourview to anyone.

On coming in the front door leading to the reception area, you immediately notice the welcoming brightness of the reception area and the friendliness of the staff. The whole atmosphere is lovely.

The wide corridors indoors are very user friendly, also the deck outdoors is a great walking area.

Friendly staff, good activities, home away from home.

The level of caring of residents shows Harbourview to be good to live in.

Friendly staff, caring and helpful. The home is in a beautiful setting, lovely view, gardens, very peaceful.

Very helpful and friendly staff each time I visit my Dad I feel so welcomed and everyone makes my visit enjoyable and Dad is so well cared for. Thank you.
Updated: 17 Mar 2014
Personnel
Personnel
Type
Hours Per Week
Status
Details
Registered Nurse
Yes
We have 24 hour Registered Nurse coverage. Our team of nurses have experience in aged care.
Healthcare Assistants/Caregivers
Yes
Our Caregivers are highly experienced and work towards achieving NZQA qualifications in residential aged care. They are skilled to provide the best care for our residents.
Physiotherapist
Yes
A local physiotherapist calls in on a regular basis.
Occupational Therapist
Yes
As required.
Activities Co-ordinator
Yes
Our Activities Assistant is on site 32 hours per week. Our programme incorporates one-to-one activities, group sessions and day trips.
Hairdresser
Yes
Our hairdresser visits every Monday, providing a great service at a reasonable price.
Podiatrist
Yes
Our Podiatrist visits regularly.
Dietitian
Yes
All menus are Dietitian approved. Our Dietitian is available for general advice and to oversee special needs.
Accredited Visitors
Yes
This can be arranged on an individual basis.
Kaumatua
Yes
Chaplain/Spiritual Advisor
Yes
Several denominations visit on a regular basis.
Other Personnel
Yes
A wide range of entertainers - Allied Health Professionals as needed - A GP who visits regularly
Updated: 17 Oct 2014
Specialities or Areas of Expertise
Specialities or Areas of Expertise
Specialities or Areas of Expertise
Status
Details
Oxygen Management
Yes
We have registered nurses on duty 24 hours a day who can provide this level of care.
Gastronomy/Nasogastric Management
Yes
We have registered nurses on duty 24 hours a day who can provide this level of care.
End of Life/Palliative Care
Yes
It is our privilege to care for people nearing the end of their life. We work closely with GP's and Hospice to provide this care.
Wound Care
Yes
We work together with GP's and specialist wound management nurses as required.
Diabetic Care
Yes
We are able to care for all levels of diabetes and our menu has a range of options for those who need a special diet.
Continence Advice
Yes
We manage residents needs and provide a range of continence products with visits by community nurse specialist on request.
Stomal Therapy
Yes
We manage residents needs and provide a range of products with visits by community nurse specialist on request.
Infection Control
Yes
We meet all infection control standards.
Psychiatric Care
Yes
We will provide referrals to other services as required.
Community Health
Yes
We link with community health professionals as required.
Clinical Management
Yes
Our manager is a registered nurse.
Other Specialties
Yes
Available as required.
Updated: 1 Aug 2014
Respite, Carer Support or other Short Stay
Respite, Carer Support or other Short Stay
Respite, Carer Support or other Short Stay
Status
Details
Respite
No
You are welcome to contact Tracy Sprott, Care Home Manager to discuss your respite care needs.
Updated: 6 Sep 2019
Features
Features
Feature
Status
Details
May Bring Own Furniture
Yes
Single Rooms
Yes
Ensuite
Yes
All rooms have their own toilet and handbasin.
Alcohol Permitted
Yes
Pets In Residence
Yes
We have a cat.
Phone Access In Own Room
Yes
You are welcome to have a phone and internet installed at your own cost.
Resident can adjust heating in own room
Yes
We have under-floor heating that is adjusted in each section of the building.
Cater for under 65 yrs with Disability
Yes
We can discuss your special needs prior to admission.
Lounges/seating areas
Yes
Separate hospital lounge with extensive views of Porirua Harbour
Provide End of Life/Palliative Care
Yes
It is our privilege to care for people nearing the end of their life. We work closely with GP's and Hospice to provide this care.
Day Programme for day stay clients
Yes
It is possible for people to join us during the day and return home at night.
Outings
Yes
As part of the activities program regular trips are provided to the local community. These can include shopping, sight seeing and picnics.
Whanau Room
Yes
A private small lounge available.
Residents Committee
Yes
We have a care home residents group with regular meetings. Bupa also has a National Residents and Relatives Association.
Family Committee
Yes
We welcome family input and hold family forums on a regular basis.
Newsletter
Yes
Quarterly newsletter for Residents and Families updating everyone on upcoming events.
Policy for management of challenging behaviour
Yes
Our staff are trained to recognise and manage a range of behaviours that residents may have.
Confused Residents
Yes
Some of our residents at times do have confusion and we are experienced in helping them through this.
Smoking Permitted
Yes
Only in the smoking area.
Updated: 15 Jun 2020
Special Features
Special Features
Harbourview has terrific views, great staff who provide warm, friendly, professional care. We encourage and welcome family involvement with an exceptional activities programme that promises you will never want to leave.

Harbourview Rest Home and Hospital is owned by Bupa Care Services, one of New Zealand's leading aged care providers. We offer a continuum of care, with personal medical alarms, retirement villages, rest homes, hospitals and dementia care. Care of people with dementia is our specialty. We take pride in adopting the best international approaches, and adapting them to our New Zealand ways.

Bupa has no shareholders so all surpluses are reinvested into our care homes.

The team at Bupa Care Services is passionate about helping older New Zealanders to get the most out of life. Our strong caring ethics, dedication and respect are valued by people at some of the most vulnerable times in their lives –so trust is intrinsic to the way we work.




Updated: 10 Oct 2014
Interests & Activities
Interests & Activities
A range of activities happen each day on an individual and group level which changes on a regular basis. We cater for people's special interests and hobbies. It is important to us that you live your day your way.
Updated: 16 Jul 2014
Additional Information
Additional Information
Topic
Details
What's included in your fees and what's not
A government subsidy may be available for part or all of your care.
Staffing qualifications and details
Harbourview meets all recommended staffing levels for residential care.
Details about meals
Our menus are dietitian approved and cater to individual preferences and requirements.
Associated Complexes
We are part of Bupa Care Services, a specialist aged care provider. Bupa Care Services also has retirement villages, medical alarms and rehab services available.
Updated: 16 Jul 2014
Languages Spoken
Languages Spoken
Language
Status
Details
Afrikaans
Yes
Chinese
Yes
Cook Island Maori
Yes
English
Yes
Fijian Indian
Yes
Filipino
Yes
Interpreter
Yes
We are happy to access this service to you.
Maori - Te Reo
Yes
Niuean
Yes
Rarotongan
Yes
Samoan
Yes
Tokelauan
Yes
Tongan
Yes
Updated: 13 May 2014
Religious/Spiritual Affiliations
Religious/Spiritual Affiliations
Religious/Spiritual Affiliations
Status
Details
Anglican
Yes
Christian
Yes
Non denominational
Yes
Roman Catholic
Yes
Salvation Army
Yes
(Other comments)
Yes
Regular weekly services are held on site for residents. We respect all spiritual and religious beliefs.
Updated: 17 Mar 2014
Distances
Distances
Location
Distance
Details
Public Transport
1.00 Km
5 minute walk to nearest bus stop, 10 minutes to train.
Shops
1.00 Km
10 minutes drive to large mall, 10 minutes walk to dairy.
Mall
10.00 Km
5-10 minutes drive
Parks
2.00 Km
Just a few minutes drive to park and lagoon.
Library
10.00 Km
Ten minute drive to library.
Updated: 17 Mar 2014
The Ministry of Health conducts regular audits of Residential Care Facilities. They can be found HERE.
370