Psychogeriatric Care
Bupa Cornwall Park Care Home
At a glance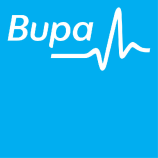 Vacancy

Yes

Name

Bupa Cornwall Park Care Home

Category

Psychogeriatric Care

Address

17 Cornwall Park Ave
Epsom
Auckland 1051

DHB

Auckland

Phone

Fax

Mobile

Email

Web

Facebook
Personnel
Manager

Ma Theresa Araullo - (09) 524 4429

Owner

Bupa Care Servcies - 0800 60 80 99

Clinical Manager

Aastha Khatri - (09) 524 4429
Other services

Cornwall Park Care Home is a small, specialised Care Home set in a peaceful suburban setting.
At Cornwall Park we provide a safe and secure environment which has a homely comfortable feel that enables us to give individualised specialist care to our residents.
We provide person centered care putting our residents, their likes and preferences, at the centre of everything we do. We encourage our residents to remain socially active and run a full daily activity programme, focusing on residents abilities, interests and hobbies. We encourage relatives to be involved in activities and also residents ongoing care with open visiting and regular care reviews. Regular relatives forums are run to update relatives on whats going on in the facility and to ensure their comments are taken on board.

Cornwall Park is set in the heart of Epsom and just 10 minutes from Auckland City Centre, Greenlane and Newmarket. We provide short and long-term specialist hospital level care.

Residents enjoy watching the comings and goings from the sunny balcony off the main lounge. There are also safe outdoor areas with attractive, well-maintained gardens.

Cornwall Park Hospital is part of the Bupa group of rest homes, hospitals, retirement villages and personal medical alarms. We are a private company, and because we have no shareholders, we can invest what we earn to make improvements that help us provide better care.

As part of the global Bupa group, we are able to provide superior clinical support, while focusing on helping each of our residents get the most out of each day. Bupa is one of New Zealand's leading aged care providers.

To find out more, please visit the Bupa link below.
Service/Facility Details
Service/Facility Details
Detail
Status
Contract with DHB
Yes
Certification
Yes
ORA Applies
No
Updated: 4 Jul 2019
Bed and Vacancy Details
Bed and Vacancy Details
Detail
Status
Approximate number of beds at this level of care
37
Vacancy
Yes
1 bed-female shared, 1 bed-Male shared & 1 single room
Impending vacancy
No
Premium Room Charges
Some Rooms from $18.00/day up to $21.00/day as at 06 Jul 2021
MOH Certification and Audit Report
View MOH certification and audit report (opens in a new tab)
Updated: 29 Nov 2021
Testimonials
Testimonials
Extracts from our most recent resident / relatives satisfaction survey read.

" I think the staff and the environment makes this an excellent hospital"

" The staff handle challenges that occur really well, and maintain a good atmosphere which is crucial at this level of care"

" The staff are particulary understanding of the patients and are able to meet their needs and make them as happy as possible"

" The home is made a better place by the love, care and attention shown by all staff"
Updated: 9 Feb 2011
Personnel
Personnel
Type
Hours Per Week
Status
Details
Registered Nurse
Yes
We have 24 hour Registered Nurse coverage. Our team of nurses have experience in aged care.
Healthcare Assistants/Caregivers
Yes
Our Caregivers are highly experienced and work towards achieving NZQA qualifications in residential aged care. They are skilled in Dementia to provide the best care for our residents.
Physiotherapist
Yes
A local physiotherapist calls in on a regular basis.
Occupational Therapist
Yes
As required.
Social Worker (on site)
No
As required.
Diversional Therapist
No
As required.
Activities Co-ordinator
Yes
Our Activities Assistant is on site 32 hours per week. Our programme incorporates one-to-one activities, group sessions and day trips.
Hairdresser
Yes
Our hairdresser visits every 6 weeks, providing a great service at a reasonable price.
Podiatrist
Yes
Our Podiatrist visits on a monthly basis.
Dietitian
Yes
All menus are Dietitian approved. Our Dietitian is available for general advice and to oversee special needs.
Accredited Visitors
Yes
This can be arranged on an individual basis.
Kaumatua
Negotiable
Chaplain/Spiritual Advisor
Yes
Other Personnel
Yes
A wide range of entertainers - Allied Health Professionals as needed - A GP who visits regularly and is also available on-call.
Updated: 4 Jul 2019
Specialities or Areas of Expertise
Specialities or Areas of Expertise
Specialities or Areas of Expertise
Status
Details
Oxygen Management
Yes
We have registered nurses on duty 24 hours a day who can provide this level of care.
Gastronomy/Nasogastric Management
Yes
We have registered nurses on duty 24 hours a day who can provide this level of care.
Wound Care
Yes
We work together with GP's and specialist wound management nurses as required.
Diabetic Care
Yes
We are able to care for all levels of diabetes and our menu has a range of options for those who need a special diet.
Continence Advice
Yes
We manage residents needs and provide a range of continence products with visits by community nurse specialist on request.
Psychiatric Care
Yes
Community Health
Yes
We link with community health professionals as required.
Clinical Management
Yes
Our Clinical Manager is a Registered Nurse with experience in Aged Care and Dementia Care.
Other Specialties
Yes
Available as required.
Updated: 21 Jul 2020
Features
Features
Feature
Status
Details
May Bring Own Furniture
Yes
Residents are welcome to personalise their rooms. We understand the importance of making it feel like home.
Single Rooms
Yes
Shared Rooms
Yes
Pets In Residence
No
We have visiting pets from RSPCA and relatives approved visiting pets.
Phone Access In Own Room
No
You are welcome to have a phone and internet installed at your own cost.
Cater for under 65 yrs with Disability
Yes
We can discuss your special needs prior to admission.
Lounges/seating areas
Yes
We have a large communal lounge and two quite lounges for resident and family use.
Primary Health Funded Short Term Care
Yes
You may qualify for Primary Options For Acute Care Funding. Ask your GP for details.
Outings
Yes
As part of the activities program regular trips are provided to the local community. These can include shopping, sight seeing and picnics.
Whanau Room
Yes
Available 24/7 for family.
Maori Kaupapa
Yes
We respect all cultures.
Residents Committee
Yes
Bupa has a National Residents and Relatives Association.
Family Committee
No
We welcome family input and hold family forums on a regular basis.
Policy for management of challenging behaviour
Yes
Our staff are trained to recognise and manage a range of behaviours that residents may have.
Confused Residents
Yes
Our staff are trained to recognise and manage a range of behaviours that residents may have. This may include residents who become confused.
Smoking Permitted
Yes
Only in the smoking area.
Semi-Secure
Yes
Secure
Updated: 21 Jul 2020
Special Features
Special Features
Cornwall Park is a specialist facility offering short and long term care to residents with advanced Dementia. The hospital is divided into 5 wings named after streets within Auckland. All streets circle the main body of the hospital and provide a safe and secure environment for residents to roam.

The hospital provides care for up to 39 residents with high level dementia needs. Residents often present with behaviours that can be challenging, although staff are fully trained and dedicated to ensuring their safety and happiness.

The manager Louise has considerable experience working in this sector. Louise believes that successful care depends on getting to know the residents well and putting residents at the centre of everything we do. To a great extent on the skill and personal attributes of staff.

Cornwall Park's philosophy is on providing truely person centred care for each individual and creating an environment they can call home.

Emphasis is also on education and development of staff in order to ensure a great team effort, with contributions from each staff member being appreciated and recognised. There is also an emphasis on employing staff who are compassionate and understanding, and dedicated to providing an excellent standard of aged care.
Updated: 12 Dec 2017
Interests & Activities
Interests & Activities
A range of activities happen each day on an individual and group level which changes on a regular basis. We cater for people's special interests and hobbies. It is important to us that you live your day your way.
Updated: 16 Jul 2014
Additional Information
Additional Information
Topic
Details
What's included in your fees and what's not
A government subsidy may be available for part or all of your care. Podiatry and hairdressing service is an additional charge to the client.
Staffing qualifications and details
Cornwall Park meets all recommended staffing levels for residential care.
Details about meals
Our menus are dietitian approved and cater to individual preferences and requirements.
Associated Complexes
We are part of Bupa Care Services, a specialist aged care provider. Bupa Care Services also has retirement villages, medical alarms and rehab services available.
Updated: 21 Jul 2020
Languages Spoken
Languages Spoken
Language
Status
Details
Afrikaans
Yes
Cook Island Maori
Yes
Dutch
Yes
English
Yes
Ethiopian
Yes
Fijian
Yes
Fijian Indian
Yes
Filipino
Yes
Flemish
Yes
Hindi
Yes
Interpreter
Yes
List of interpreteurs on site and can be accessed easily for most languages , other languages an interpreteur can be accessed through the DHB or Age Concern.
Maori - Te Reo
Yes
Niuean
Yes
Rarotongan
Yes
Samoan
Yes
Thai
Yes
Tongan
Yes
Updated: 9 Feb 2011
Religious/Spiritual Affiliations
Religious/Spiritual Affiliations
Religious/Spiritual Affiliations
Status
Details
Anglican
Yes
Baptist
Yes
Christian
Yes
Roman Catholic
Yes
Updated: 9 Jul 2009
Distances
Distances
Location
Distance
Details
Public Transport
1.00 Km
Set within the suburb of Epsom just a short bus journey from Newmarket and Auckland City
Shops
1.00 Km
A variety and wide range of local shops are within a short walking distance , although a greater variety can be foundin Newmarket and Auckland a short 10 minute journey by car or public transport
Mall
1.00 Km
Malls within Newmarket .
Parks
1.00 Km
The famous Cornwall Park setting is a short walk from the facility
Library
A local library can be found within Epsom.
Updated: 25 Feb 2010
The Ministry of Health conducts regular audits of Residential Care Facilities. They can be found HERE.
223