Psychogeriatric
Ross Home (a Presbyterian Support Otago Enliven home)
At a glance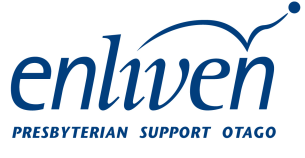 Vacancy

Yes

Name

Ross Home (a Presbyterian Support Otago Enliven home)

Category

Psychogeriatric

Address

360 North Road
North East Valley
Dunedin 9010

Postal Address

Same as above

DHB

Southern (Otago)

Phone

Fax

Email

Web

Facebook
Personnel
Manager

Margaret Pearce - 03 473 0029

Owner

Presbyterian Support Otago - 03 477 7115
Other services

Residents and their families can be assured of the very best psychogeriatric care in Ross Home's Lindsay Unit, with daily life determined by individual needs and preferences.

Like all our facilities, Ross Home & Hospital has a Presbyterian foundation and welcomes people of all backgrounds and cultures.

Ross Home is in Dunedin's North East Valley. It is renown for its quality care, stunning gardens and courtyards, and the popular cafe where residents, family, friends and community members can while away an hour in comfort.

Offering a wide range of services, Ross rest home and hospital rooms are always in demand, and has a long, proud tradition of providing quality services.

The staff does all it can to help residents and families experience a good transition to living at Ross, and welcomes family input into creating the right 'personal feel' for their loved one.

Ross also offers:

Rest Home care
Hospital care
Dementia care
Independent living - rental

Enliven - Vaccination Policy
In line with Government requirements and PSO's commitment to health and safety, all Enliven staff and volunteers are fully vaccinated (or will be by 1 January 2022).
Building on that protection, and along with many other providers of aged care, PSO has decided that we will not accept a person for admission to any of our Enliven residential care homes, unless the person is vaccinated against COVID-19.
If the person has had their first vaccination, they will be expected to have the second vaccination within the timeframe contained in the Ministry of Health guidelines.
Service/Facility Details
Service/Facility Details
Detail
Status
Contract with DHB
Yes
Certification
Yes
ORA Applies
No
Updated: 4 Apr 2013
Bed and Vacancy Details
Bed and Vacancy Details
Detail
Status
Approximate number of beds at this level of care
24
Vacancy
Yes
not taking any residents
Impending vacancy
No
Premium Room Charges
Some Rooms from $15.50/day up to $18.50/day as at 23 Jun 2022
MOH Certification and Audit Report
View MOH certification and audit report (opens in a new tab)
Extra admission requirements due to COVID-19
Please enquire
Updated: 23 Jun 2022
Personnel
Personnel
Type
Hours Per Week
Status
Details
Registered Nurse
Yes
Ross Home has Registered Nurse coverage 24 hours a day, seven days a week. The Manager is a RN and holds a current annual Practising Certificate
Enrolled Nurse
Yes
Physiotherapist
Yes
Activities Co-ordinator
Yes
Hairdresser
Yes
Podiatrist
Yes
Dietitian
Yes
Accredited Visitors
Yes
Ross can access Accredited Aged Concern volunteer visitors, however, Ross has it's own experienced volunteer team to assist where and when needed
Chaplain/Spiritual Advisor
Yes
Ross has its own Chaplain but also welcomes visiting Chaplains from the community
Updated: 15 Jul 2010
Specialities or Areas of Expertise
Specialities or Areas of Expertise
Specialities or Areas of Expertise
Status
Details
Oxygen Management
Yes
Gastronomy/Nasogastric Management
Yes
End of Life/Palliative Care
Yes
IV Antibiotic Capability
Yes
Wound Care
Yes
Diabetic Care
Yes
Continence Advice
Yes
Stroke Rehabilitation
Yes
Infection Control
Yes
Psychiatric Care
Yes
Clinical Management
Yes
Unit Nurse Manager
Updated: 15 Jul 2010
Features
Features
Feature
Status
Details
May Bring Own Furniture
Yes
Single Rooms
Yes
Rooms are very large with big windows and a garden outlook
Rooms suitable for a couple
Yes
Adjoining rooms with shared ensuite
Ensuite
Yes
Individual and shared ensuites
Pets In Residence
Yes
Resident can adjust heating in own room
Yes
Cater for under 65 yrs with Disability
Yes
Lounges/seating areas
Yes
Palliative Care Contract
Yes
Day Programme for day stay clients
Yes
Outings
Yes
Residents Committee
Yes
Newsletter
Yes
Policy for management of challenging behaviour
Yes
Confused Residents
Yes
Smoking Permitted
Yes
Outdoor area available for smokers
Semi-Secure
Yes
Lindsay Unit is fully secure 24 hours a day
Updated: 16 Jul 2010
Special Features
Special Features
Ross Home is an integral part of Dunedin's North East Valley and a much sought-after home for older people.

The highly-regarded hospital psychogeriatric care unit, called the Lindsay Unit, recently underwent a major upgrade and is now a wonderfully spacious, comfortable home for residents.

Visitors enjoy the walk with their loved ones down the wide passage-ways, through the spacious lounges and out onto the terraces which are linked back into the unit by a secure walkway.

The exceedingly high standard of meals is always commented on by residents and visitors alike, and the new diningroom has a double-door outside so an indoor-outdoor flow can be enjoyed.

All Presbyterian Support Otago residences have a policy of valuing the lives of older people, and this is reflected in the many services and facilities offered. Staffing levels are high in Lindsay Unit staff, reflecting the special needs of the residents. All staff have completed the required dementia units of national qualifications.
Updated: 15 Jul 2010
Interests & Activities
Interests & Activities
Maintaining regular sporting and community activity our individual residents had before moving to Ross, is encouraged. We believe residents should keep the connection they had with their family, friends and community, and will do all we can to ensure those connections are kept.

In-house, we have an extensive activities programme that includes exercise, quiz sessions, newspaper readings, guest speakers and entertainers, and Happy Hour is a very popular event.

When appropriate, Lindsay Unit residents can enjoy events ranging from concerts to garden visits.

Some residents prefer to undertake hobbies and interests privately, or on a one-to-one basis, and we are happy to accommodate them.
Updated: 15 Jul 2010
Additional Information
Additional Information
Topic
Details
What's included in your fees and what's not
Details are discussed at initial meetings
Staffing qualifications and details
All Presbyterian Support Otago homes have multi-disciplinary teams with staff focused on providing respectful, quality care to residents.
Details about meals
All reasonable steps are taken to ensure residents have their food preferences respected. A dietician oversees the nutritional value of every meal and our highly experienced cooks create attractive meals from in-house commercial kitchens.
Associated Complexes
Elmslie House Home & Hospital, Holmdene Home & Hospital, Iona Home & Hospital, Ranui Home & Hospital, St Andrews Home & Hospital, Taieri Court Rest Home,Wanaka Retirement Village and Enliven Otago (Presbyterian Support) - Help for Those at Home
Updated: 5 Aug 2010
Languages Spoken
Languages Spoken
Language
Status
Details
Other Information
Yes
English is spoken at all Presbyterian Support homes and hospitals. In some cases staff are able to converse in other languages.
Updated: 15 Jul 2010
Religious/Spiritual Affiliations
Religious/Spiritual Affiliations
Religious/Spiritual Affiliations
Status
Details
(Other comments)
Yes
Presbyterian Support Otago homes and hospitals are non-denominational. Church services are held by visiting Chaplains and residents are encouraged to continue their religious affilliations out in the community.
Updated: 15 Jul 2010
Distances
Distances
Location
Distance
Details
Public Transport
0.00 Km
Buses pass the front door of Ross on a regular basis, and taxis can be arranged.
Shops
2.00 Km
The North East Valley shopping centre is about 2km away but there are several dairies inbetween.
Mall
0.00 Km
Collected and delivered on the premises
Parks
Nearby
Library
Nearby
Updated: 15 Jul 2010
Credentials & Membership
The Ministry of Health conducts regular audits of Residential Care Facilities. They can be found HERE.
832