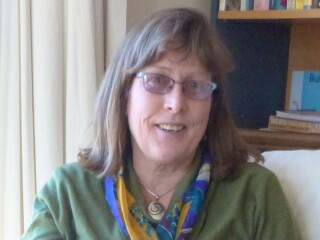 After many years of working as a Registered Nurse in both hospital and community settings, I am now pleased to add Naturopathy and Nutrition to my skill base. I hope to combine my nursing experience with my new qualifications and offer health and wellness guidance from a broad prospective which is both evidenced based as well as holistic and practical to the client. I have also enjoyed a long history of working alongside other health practitioners such as General Practitioners, Pharmacists and Physiotherapists and value the contribution we all play in promoting quality health care within our community.
I am also passionate about "positive ageing" including loving my role as a grandmother. Also having spent most of my life within a rural setting, I am grateful for practical and "back to basic" values to follow when providing health education to my clients and I look forward to meeting new people and contributing to the current wave of optimism regarding natural and wholesome living within our society.
I have enjoyed a life time of gardening and one of my passions is growing herbs. Many of the herbs we can grow in our climate have medicinal uses and I enjoy passing this knowledge on to others.
Did you know:
Rosemary can be used as a hair tonic.
Calendula (marigold) as a soothing & healing skin cream.
Chamomile & Lemon balm can assist with relaxation & sleep.
Peppermint helps to improve digestion and nutrient absorption.
Fennel & thyme are both beneficial for the coughs & colds.
Sharing this knowledge with others is very rewarding and I welcome visitors to my garden.
I also offer individual and group education sessions. Providing guidance and support to people who wish to explore the many benefits of common garden herbs and how to use them to enhance their own health and wellbeing.
I look forward to meeting with you.