Physiotherapy
The Rehab Team -In Home Physiotherapy services
At a glance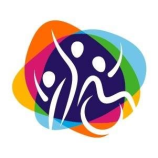 Name

The Rehab Team -In Home Physiotherapy services

Category

Physiotherapy

Address

Head Office: Bethlehem
Tauranga 3110

Region

Bay of Plenty

Phone

Email

Web

Facebook
The Rehab Team is an in-home Allied Health service providing high quality and individualised physiotherapy services in the comfort of your own home. We travel to you, wherever this suits you best - this may be your home, in a retirement village or even in a rest home. We travel around Tauranga, Mount Maunganui, Papamoa as well as Omokoroa and even to Whakatane.

We provide a range of physiotherapy services and are ACC registered providers. We provide general physiotherapy services, neurological physiotherapy, vestibular physiotherapy and rehabilitation, falls prevention, balance assessments and rehabilitation.

We exist to help people live full, active and meaningful lives - The Rehab Team mission statement.
Service Description
Service Description
The Rehab Team exist to bring physiotherapy services to people who find it hard to attend appointments. Often Physiotherapy is seen as something that can only be accessed if people can make it to a physiotherapy clinic. However, with The Rehab Team our physio services can easily be carried out in your home. Treatment in your home does not differ from in-clinic treatments as all available clinical modalities and treatment tools can be brought to you. Home-based rehabilitation is a great solution for people immediately after surgery, those experiencing pain or mobility issues that make leaving the house difficult. Regardless of the reason, we are here to help.

All our services are delivered right to your door, we come to you! The Rehab Team appreciates just how special it is to be able to come into your home and we do not take lightly that our workplace is your home space.

Services we offer:
-We are ACC accredited service providers and offer ACC subsidised appointments. You can come to us directly and we can help you with your ACC claim.
-Pre and post surgical Physiotherapy
-Neck and Back pain, chronic pain physiotherapy
-Falls prevention and balance rehabilitation
-Neurological Physiotherapy
-Parkinson's Physiotherapy including group based classes
-Rehabilitation for neurological conditions such as stroke, multiple sclerosis, motor neuron disease, functional neurological disorder and more.
-Vestibular Physiotherapy and rehabilitation

Why choose The Rehab Team?
-We are life focussed
-We are memorable
-We put people first
Updated: 24 Aug 2021
Suburbs/Districts/Towns Serviced
Suburbs/Districts/Towns Serviced
We service Tauranga, Papamoa and Mount Maunganui. We are able to complete in-home physiotherapy to surround areas - Te Puke, Whakatane, Omokoroa and Katikati with additional travel fees.
Updated: 2 Sep 2021
Meeting the needs of older people
Meeting the needs of older people
-We provide in-home appointments - we come to your home.
-Flexible appointment times to better suit your schedule and preferences.
-We offer long appointment times to give you the time you need.
-We offer multiple payment options to suit your needs.
Updated: 2 Sep 2021
Access
Access
Access
Status
Details
A mobile service
Yes
Updated: 2 Sep 2021
Payment
Payment
Payment
Status
Details
Payment required
Yes
Payment can be made via: -Contactless card payment at the time of your appointment via a portable payment machine. -Bank deposit
Subsidy may be available
Yes
We are ACC registered providers. If your injury is covered by ACC with offer subsidised appointment fees.
Updated: 2 Sep 2021
17017