Mobility aids & useful products
OCM Medical and Mobility - Wheelchairs and Strollers
At a glance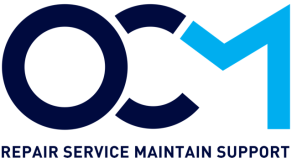 Name

OCM Medical and Mobility

Category

Mobility aids & useful products

Address

Unit 2
32 Hillside Road
Wairau Valley
Auckland 0627

Postal Address

PO Box 111
Silverdale 0944

DHBS

Waitemata, Northland, Auckland, Counties Manukau, Waikato, Bay of Plenty, Lakes, MidCentral

Phone

Fax

Mobile

Email

Web
Personnel
Manager

Mike Read - 021 743915

Owner

Mike Read - 09 4449367
OCM is the quality provider of repair, maintenance and certification to a wide range of medical and mobility equipment by well trained and qualified technicians. If you are a user of ACC equipment then please contact us for all of your repairs and maintenance to that equipment.
Service Description
Service Description
We offer two types of service, firstly for Rest Homes, Private Hospitals and Care Facilities we provide onsite service and repair for electric and hydraulic beds of all makes, patient hoists, wheelchairs and power chairs and all types of mobility equipment.

We provide the same service for individuals as above and also welcome ACC clients as well.
Updated: 6 Apr 2022
Suburbs/Districts/Towns Serviced
Suburbs/Districts/Towns Serviced
We cover the Waikato and Auckland regions. We have our workshops based in both Hamilton and Glenfield on Auckland's North Shore
Updated: 29 Mar 2022
Meeting the needs of older people
Meeting the needs of older people
For our clients resident in Rest Homes and Villages we are happy to provide onsite support. No need to find us, we can come to you.
Updated: 29 Mar 2022
Access
Access
Access
Status
Details
A mobile service
Yes
Our technicians are all van based so coming to you is not a problem.
Easy access
Yes
Our workshop is on one level so access into our workshop area is easy.
Updated: 29 Mar 2022
After Hours
After Hours
After Hours
Status
Details
After Hours
Yes
Call our main number (09)4449367 and you will be put through to our on-call technician.
Updated: 29 Mar 2022
Languages Spoken
Languages Spoken
Language
Status
Details
Chinese
Yes
Fluent speaker on our staff
Russian
Yes
Fluent speaker on staff
Updated: 29 Mar 2022
Equipment & Products
Equipment & Products
Equipment & Products
Status
Details
Equipment/Aids
Yes
First and foremost we try to save you time and money by maintaining and repairing your existing equipment otherwise we can supply new equipment from a number of well known brands at competitive prices.
Updated: 6 Aug 2015
Equipment Options
Equipment Options
Equipment Options
Status
Details
Service/Repair
Yes
Loan
Yes
Hire/Lease
Yes
Purchase
Yes
Updated: 12 Mar 2017
ACC
ACC
ACC
Status
Details
Approved
Yes
We are an approved ACC contractor maintaining and repairing all Enable supplied ACC equipment in the Auckland region. We cover from Bombay , West and East Auckland, North Shore, Whangaparaoa up to Mangawhai and Maungaturoto. Call 0800893952 or email bookings@ocm.co.nz
Updated: 29 Mar 2022
10429