Mental Health
At a glance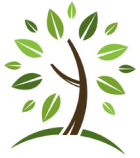 Vacancy

Yes

Name

Elms Court Rest Home

Category

Mental Health

Address

44 Cholmondeley Avenue
Opawa
Christchurch 8023

DHB

Canterbury

Phone

Fax

Mobile

Email

Web

Facebook
Personnel
Manager

Roz Burke - (03) 332 1861

Owner

Steve and Roz Burke - 021 0418440
Other services
Photos
Map
Downloads
Reviews
Given the current COVID-19 environment we have temporarily disabled our 'feedback' feature. We apologise for any inconvenience.

We provide a flexible home environment which recognises the uniqueness of each person. Therefore we believe we cater extremely well for mental health residents.

At Elms Court you are a name not a number.

We actively encourage our residents get out and enjoy themselves individually and with friends and family. We also provide planned group outings as often as possible e.g. willowbank, museum, music concerts etc
Service/Facility Details
Service/Facility Details
Detail
Status
Contract with DHB
Yes
ORA Applies
No
Updated: 22 Mar 2021
Service or Facility Details
Service or Facility Details
Status
Details
Contract with DHB
Yes
Updated: 22 Mar 2021
Testimonials
Testimonials
Thanks Steven for showing me around Elms Court and your lovely family style care facility. I feel you offer a level of personal care and concern that allows residents to feel valued. A great change from the corporate model of institutionalised care. Unfortunately, my mother has decided not to leave the large NI facility where she is currently an unhappy resident.

Sandra (A prospective customers daughter, Oct 2016)

A somewhat belated, but a very sincere thank you to you and your staff, for having me as a resident a few weeks ago. I really appreciated your care and how you all looked after me. I truly appreciated my 70th birthday with you all, birthday cake, roast luch and a present.

You and your staff were fantastic and I really enjoyed your other residents, please say hi to them all. I will be back. Thanks and very best wishes.

James (Respite, April 2016)
Updated: 22 Mar 2021
Personnel
Personnel
Type
Hours Per Week
Status
Details
Registered Nurse
20
Yes
Lance Rolston
Healthcare Assistants/Caregivers
Yes
24/7
Physiotherapist
Negotiable
Occupational Therapist
Negotiable
Diversional Therapist
Yes
Jeni Neilson
Activities Co-ordinator
Yes
Jeni Neilson
Hairdresser
Yes
Marion Simons
Podiatrist
Yes
The mobile Podiatrist visits every 6 weeks
Dietitian
Yes
As required.
Accredited Visitors
Yes
Kaumatua
Yes
Chaplain/Spiritual Advisor
Yes
We hold regular Anglican and Roman Catholic services within the home.
Other Personnel
Negotiable
Updated: 22 Mar 2021
Specialities or Areas of Expertise
Specialities or Areas of Expertise
Specialities or Areas of Expertise
Status
Details
End of Life/Palliative Care
Yes
Wound Care
Yes
Diabetic Care
Yes
Continence Advice
Yes
Stroke Rehabilitation
Yes
Infection Control
Yes
Psychiatric Care
Yes
We specialise in creating and maintaining a family environment which recognises the individuality of each person. RN and management have recently completed a course in this field.
Updated: 22 Mar 2021
Respite, Carer Support or other Short Stay
Respite, Carer Support or other Short Stay
Respite, Carer Support or other Short Stay
Status
Details
Respite
Yes
Available if vacancies exist.
Carer Support
Yes
Always available if vacancies exist.
Subsidised
Yes
Private Paying
Yes
Booking can be made in advance
Yes
Updated: 22 Mar 2021
Features
Features
Feature
Status
Details
May Bring Own Furniture
Yes
We encourage residents to individualise their rooms where possible.
Single Rooms
Yes
Most rooms are single.
Shared Rooms
Yes
Rooms suitable for a couple
Yes
We have two very large rooms that would suit a couple.
Ensuite
Yes
Alcohol Permitted
Yes
Pets In Residence
Yes
Negotiate To Bring Own Pet
Yes
Phone Access In Own Room
Yes
Wifi
Yes
Resident can adjust heating in own room
Yes
Cater for under 65 yrs with Disability
Yes
Lounges/seating areas
Yes
Spacious lounge. Conservatory.
Primary Health Funded Short Term Care
Yes
Day Programme for day stay clients
Yes
Outings
Yes
Regular free outings, at least once a week and other outings as residents require.
Residents Committee
Yes
Regular resident meetings to address any issues and identify outings etc
Newsletter
Yes
See our Facebook page for more information.
Policy for management of challenging behaviour
Yes
Confused Residents
Yes
Smokers Room
No
Several areas available to smoke, however no smoking inside the building.
Smoking Permitted
Yes
As above.
Semi-Secure
Yes
Updated: 22 Mar 2021
Special Features
Special Features
Unique, personal, warm environment for those looking for a family orientated Rest Home. Husband and wife actively own and run resthome. We only have a maximum of 18 residents so your needs can be well catered for and our staff can know you well.
Updated: 22 Mar 2021
Interests & Activities
Interests & Activities
Residents are offered a wide range of activities and are encouraged to keep their community contacts. Our diversional therapist and his team, run a regular activity programme.

The owners are available to transport residents to any desired events.

Residents regularly visit Age Concern, Returned Services Association, Working Mens Clubs and various community organisations in our local area.

We also receive regular mail and book recordings from the Blind Foundation. Other support groups also have regular contact with us when neccesary eg Parkinson's Society and the Arthritis society.

Residents are offered a range of activites eg water colour painting, walking, housie, gardening and craft work (Art).

Residents are offered and often enjoy individual and group trips to local shopping malls, the casino and cafes.

Services offered include email, the internet, library books, various types of entertainment including pianists, vocalists, indoor games and groups of school children entertain. Visitors are always welcome.

The planting and layout of the garden is available for personal input. We are situated close to Risingholme Park and Heathcote river.

A warm, sunny conservatory is available all year round.

Feline and canine friends are welcome.

The residents wellbeing and happiness is our prime concern, and individual preferences are catered for.
Updated: 22 Mar 2021
Additional Information
Additional Information
Topic
Details
Staffing qualifications and details
Trained caregivers on duty 24/7 R/N on duty 5 days per week & oncall
Details about meals
Home cooking catering for all requirements and diets. Families welcome to share meals (free).
Internet access
Wifi is available throughout the home at no additional charge.
Transport
We have a car which is always available for resident outings or appointments.
Associated Complexes
Elms Court Life Care in Avonhead provides hospital level care should your needs change.
Updated: 22 Mar 2021
Languages Spoken
Languages Spoken
Language
Status
Details
English
Yes
Fijian Indian
No
Staff member
French
No
Interpretor available
German
No
Interpretor available
Italian
No
Interpretor available
Latvian
Yes
Resident
Portugesse
No
Interpreter available
Spanish
Yes
Interpretor available
Updated: 22 Mar 2021
Religious/Spiritual Affiliations
Religious/Spiritual Affiliations
Religious/Spiritual Affiliations
Status
Details
Anglican
Yes
Christian
Yes
Roman Catholic
Yes
(Other comments)
Yes
All religions welcome.
Updated: 22 Mar 2021
Distances
Distances
Location
Distance
Details
Public Transport
0.10 Km
'Red Bus' and 'Orbiter'.
Shops
0.20 Km
Opawa Mall is a 5 minute stroll
Mall
0.20 Km
Barrington and Eastgate Malls are a short bus or taxi ride. St Martins shopping area including New World is a shorter taxi ride.
Parks
0.20 Km
Risingholme Park and Community Centre.
Library
1.00 Km
St Martins and Opawa Library are close by
Updated: 22 Mar 2021
Credentials & Membership
The Ministry of Health conducts regular audits of Residential Care Facilities. They can be found HERE.
274