Meals & nutrition
At a glance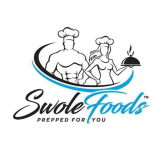 Name

SwoleFoods

Category

Meals & nutrition

Address

Nationwide

DHBS

Auckland, Northland, Waitemata, Auckland, Counties Manukau, Waikato, Bay of Plenty, Lakes, Tairawhiti, Taranaki, Whanganui, Hawke's Bay, Wairarapa, MidCentral, Capital & Coast, Hutt Valley, Nelson Marlborough, West Coast, Canterbury, South Canterbury, Southern (Otago), Southern (Southland)

Phone

Email

Web

Facebook
Personnel
SwoleFoods is here to make healthy eating accessible to you when you need it.

We take the everyday recipes that you know and love and turn them in to delicious, high protein meals that are full of nutrients, 100% all natural and packed with flavour.

We understand that everyone is at a different stage in their life, meaning that their appetite and nutritional requirements will also be unique.

For this reason we created three distinct meal ranges – Swole (450g serve), Active (350g serve) and Low Carb (300g serve), designed specifically to nourish your body with all the protein, complex carbohydrates, fibre, vitamins and minerals that it needs and to leave your tastebuds feeling satisfied.

All of our meals are hand made in small batches and snap frozen to lock in flavour, texture and nutrients. They can be stored in the freezer for up to 6 months and can be reheated from frozen in the microwave or oven in as little as 5 minutes.


HOW IT WORKS:


- Place your order of 6, 12 or 18 meals on our website at www.swolefoods.co.nz, selecting the flavours that you would like

- We deliver your meals to your door

- Store the meals in your freezer where they will keep for up to 6 months

- Heat, eat and enjoy!
Testimonials
Testimonials
"Really enjoying the Low Carb and Active Range. Good variety and taste. Ease of ordering was a bonus and really prompt delivery!" Shannan

"Ordered Low Carb meals as I'm keto, and they are absolutely delicious, fresh and good size meals, definitely will be ordering again." Stacey

"I Tried the Butter Chicken from the Swole range and I have to say hands down it is one of the best tasting ready made meals I have ever tried. I reheated from frozen and it tasted really fresh. I have had freshly prepped takeaways that haven't tasted as fresh! The portion size was great, the chicken was tender, all in it it was bloody good. I can't wait to try the other meals I got. Highly recommended" Glen

"Super delicious meals that taste fresh and are full of flavour. Very clean ingredients with no added flavourings, colourants or sugary sauces. I love that they are low in sodium (supermarket ready to eat meals are full of salt, fats and sugar). My toddler loves eating them which makes our life very easy. Customer service is outstanding, super fast delivery and they send you updates about your order. Great packaging which is recyclable and compostable. Probably the best food service!" Vanessa

"The best pre-made meals I've had!! Super yummy and fresh and easy service to use!" Scarlett
Updated: 18 Aug 2021
Meeting the needs of older people
Meeting the needs of older people
Protein is a vital nutrient which forms the building block of our body and all the functions which occur in it.

The body doesn't have the ability to store protein, which makes it vital that we consume an adequate amount every day to facilitate a healthy system.

As we age, getting an adequate intake of protein can become challenging due to reduced appetite, dental issues, impaired taste, swallowing problems and limited financial resources. Combined with a tendency to become more sedentary, this puts us at risk of deteriorating muscles, compromised mobility and slower recovery.

Recent research suggests that older adults who consume more protein are more likely to maintain healthy functioning of the body. In a 2018 study that followed more than 2,900 seniors over 23 years, researchers found that those who ate the most protein were 30 percent less likely to become functionally impaired than those who ate the least amount.

After reviewing additional evidence, an international group of physicians and nutrition experts in 2013 recommended that healthy older adults consume 1 to 1.2 grams of protein per kilogram of body weight daily (That's 60 to 72 grams for a 60kg woman, and 80 to 96 grams for a 80kg man.)

All of our meals are high in good quality, lean proteins to help ensure that your body gets all the protein it needs to thrive. We clearly display the amount of protein that each meal contains of the meal sleeve to help you keep track of your daily intake.
Updated: 16 Jun 2022
Payment
Payment
Payment
Status
Details
Payment required
Yes
To our Eldernet customers we are offering a $10 discount on your first order. Simply enter the code ELDERNET10 at checkout.
Updated: 16 Jun 2022
Languages Spoken
Languages Spoken
Language
Status
Details
English
Yes
Hindi
Yes
Italian
Yes
Maori - Te Reo
Yes
Punjabi
Yes
Russian
Yes
Spanish
Yes
Ukranian
Yes
Updated: 16 Jun 2022
What's New
What's New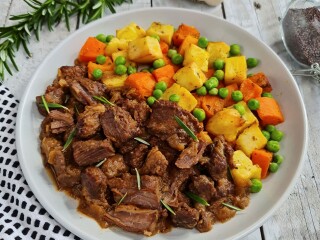 With winter in full swing, there has never been a better time to try our delicious Braised Beef meal. A deep and rich stew of tender NZ beef brisket with caramelized onion, garlic and black pepper. Served with herb coated roasted vegetables and green peas. Ready in only 5 minutes, make meal time delicious and convenient this winter.
Updated: 16 Jun 2022
16971