IT & communications
At a glance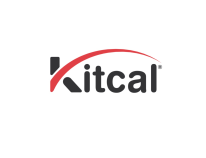 Name

Kitcal

Category

IT & communications

Address

2c Tainui Street
Matamata
Matamata 3400

Postal Address

Same as above

DHBS

Bay of Plenty, Northland, Waitemata, Auckland, Counties Manukau, Waikato, Lakes, Tairawhiti, Taranaki, Whanganui, Hawke's Bay, Wairarapa, MidCentral, Capital & Coast, Hutt Valley, Nelson Marlborough, West Coast, Canterbury, South Canterbury, Southern (Otago), Southern (Southland)

Phone

Email

Web

Facebook
Photos
Map
Downloads
Reviews
Given the current COVID-19 environment we have temporarily disabled our 'feedback' feature. We apologise for any inconvenience.
Imagined for one mum,
developed for her generation.

Kitcal® was created when the founder's mother was no longer able to operate her tablet or smartphone to connect with family.

Realising this was a problem facing many New Zealand families, they set out to reconnect the senior generation to the world around them and reduce their social isolation.

The result is Kitcal®: an easy-to-use tablet for seniors that includes them in the daily digital connectivity that younger generations take for granted and use constantly.
Testimonials
Testimonials
"Dad has got quite good at opening photos as they come in - and this is his favourite feature! His grandchildren - both overseas and in NZ - are connected to Dad's Kitcal and he can see all their photos. It's the best!"
Penny (Dad, aged 92)

"Mum loves the video call function and being able to request I call her. She's showing/telling everyone that will listen about it. She feels more confident about surviving another lockdown because she'll be able to see us."
Sandra (Mum, 85 years old)

"Mum is really enjoying Kitcal - lots of pictures being sent, responds to the messages and has learnt to request a call."
Steve (Mum, 88 years old)

"Dad loves receiving photos and showing them to his friends on his Kitcal. Previously, he had never used touch technology!"
Christine (Dad, 96 years old)
Updated: 16 Sep 2021
Service Description
Service Description
Kitcal® is a specially designed electronic tablet that helps our senior generation stay socially connected to their whānau and friends.

5 Key Features in Our Dedicated Tablet
With five intuitive features, Kitcal® is the simplest way for senior Kiwis to virtually connect with their nearest and dearest.

1. Keep In Touch
The two-way 'Keep In Touch' feature allows Kitcal® users to send a message requesting a video or voice call or to simply 'check-in' to let you know they are OK. For peace of mind, you can schedule alerts requesting them to 'check-in'.

2. Messages
Kitcal® helps whānau and friends stay connected with two-way messaging. Messages are sent to the Kitcal® tablet via the Kitcal® Companion mobile app; seniors using the Kitcal® tablet reply using a series of emojis.

3. Calendar
The Kitcal® Calendar helps seniors to stay connected to events happening each day and week – from lawn bowls to family birthdays. It is managed remotely from the Companion mobile app, with alerts and reminders to help ensure nothing is missed.

4. Photos
Photos and videos can be sent from friends and family to the Kitcal® tablet; seniors using the Kitcal® tablet reply using a series of emojis.

5. Self Help
The 'Self Help' button has an inbuilt help guide with clear instructions and helpful tips for using Kitcal®.
Updated: 25 Aug 2021
Equipment & Products
Equipment & Products
Equipment & Products
Status
Details
Equipment/Aids
Yes
To help keep our seniors socially connected.
Updated: 12 Feb 2021
Equipment Options
Equipment Options
Equipment Options
Status
Details
Purchase
Yes
Updated: 12 Feb 2021
15612