Hospital Care
Rannerdale Village - Rannerdale Hospital and Home
At a glance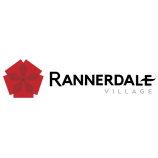 Vacancy

Yes

Name

Rannerdale Village

Category

Hospital Care

Address

Upper Riccarton
Rannerdale Village
59 Hansons Lane, Upper Riccarton
Christchurch
Christchurch 8042

DHB

Canterbury

Phone

Fax

Mobile

Email

Web
Personnel
Manager

Sarah Van Vianen - 0221230055

Owner

Rannerdale Trust

Home Care Coordinator

Sarah Van Vianen - 0275139453
Other services

Rannerdale Village welcomes residents from all walks of life, both men and women who desire to live a life worth living in a residential care setting. We seek to provide our residents with the highest standard of care, in an environment which fosters excellence, commitment, professionalism and individuality, while ensuring their rights to dignity, respect, privacy and choice are upheld.

Rannerdale is a not for profit organisation which shares a special relationship with the veteran and ex-serviceman community.

We were a proud South Island Aged Advisor regional finalist in the Rest Home (over 40 bed) category in 2017 and are passionate about serving our community. We look forward to welcoming you to our home and our community.
Service/Facility Details
Service/Facility Details
Detail
Status
Contract with DHB
Yes
Certification
Yes
ORA Applies
No
Updated: 11 May 2021
Bed and Vacancy Details
Bed and Vacancy Details
Detail
Status
Approximate number of beds at this level of care
42
Vacancy
Yes
For assistance please call 022 123 0055
Impending vacancy
Yes - Available now
Premium Room Charges
No
MOH Certification and Audit Report
View MOH certification and audit report (opens in a new tab)
Updated: 26 Nov 2021
Personnel
Personnel
Type
Hours Per Week
Status
Details
Registered Nurse
280
Yes
The residence is staffed by Registered Nurses 24 hrs a day 7 days a week. There is also a manager who is a RN on call to our Senior Registered Nurse after hours including evenings, weekends and public holidays.
Nurse Practitioner
80
No
We have an experienced Manager who is a NZRN with over 30 years experience providing strong clinical and operational management for our team. Reporting to the Manager is a Quality coordinator, Nurse educator, who provides oversight of our residential care and clinical service and further strengthens the nursing leadership within the home.
Enrolled Nurse
40
Yes
We have 1 Enrolled Nurses who works Monday - Friday alongside our RNs and HCAs to provide a high standard of care.
Healthcare Assistants/Caregivers
Yes
Our healthcare assistants are fully trained. A majority hold a level 3 or level 4 New Zealand or National Certificate. Healthcare Assistants (HCAs) work under the direct supervision of a Registered Nurse at all times.
Physiotherapist
45
Yes
A physiotherapist attends weekly for full assessments of residents where indicated upon request and develops plans with our in-house rehab assistant and Registered Nurses. Our rehabilitation assistant has an extensive range of exercise programs and rehabilitation GYM classes are developed to individual needs. There is a fully equipped GYM on site which can be used by residents who wish to do so.
Occupational Therapist
0
Negotiable
Our Occupational Therapist visits on request and develops plans as needed.
Social Worker (on site)
Negotiable
Social workers from the CDHB support the needs or residents and their families upon referral.
Diversional Therapist
30
No
We have a NZ qualified DT with over 20 years experience leading our team of five activity assistants. We have robust resident recreation, rehabilitation and social engagement programs. Our program 'Active at Rannerdale' has an excellent reputation and incorporates both group activities and activities programs tailored for an individuals needs. The programme is strengthen but our wonderful group of volunteers
Activities Co-ordinator
55
Yes
Our dedicated activities and rehabilitation assistants assist staff and residents with our social activities and programme delivery.
Hairdresser
Yes
Visits once a month.
Podiatrist
Yes
Visits every six weeks, or more frequently as directed by the Clinical team.
Dietitian
Yes
The dietitian is available for reviews and assessments of individual residents as requested by the Clinical team.
Accredited Visitors
Yes
GP visits twice a week.
Kaumatua
Yes
We are happy to assist as required on request. A local Maori church group holds a service on the first Monday of every month.
Chaplain/Spiritual Advisor
Yes
Available on request. Church service held every Friday.
Other Personnel
40
Yes
Our Full time Nurse Educator is on hand to support staff with training needs, in-house training and orientation for new staff. We also run a NZ Nursing Council accredited competency assessment programme (CAP) for internationally qualified nurses at various time throughout the year, the candidates completing our programme are nurses with over four years of post graduate nursing experience in their original country of registration and all hold a nursing council approved qualification (BHSc) in nursing before they are accepted for placement.
Updated: 8 Sep 2021
Specialities or Areas of Expertise
Specialities or Areas of Expertise
Specialities or Areas of Expertise
Status
Details
Oxygen Management
Yes
Oxygen therapy can be tailored for resident's specific needs including CPAP and nebuliser.
Gastronomy/Nasogastric Management
Yes
Our Registered Nurses are competency assessed and provide proficient level of care for PEGS & Nasogastric tubes.
Bariatric (Care of the very overweight)
Yes
Rannerdale has the equipment to care for Bariatric residents.
End of Life/Palliative Care
Yes
We provide compassionate palliative care in consultation with residents, family and the MDT, including specialist palliative services as necessary. A Palliative Clinical Nurse Specialist visits weekly or upon request for advise and support for staff, residents and family and is available for ongoing training, education and consultation for families and staff.
IV Antibiotic Capability
Yes
Specialist IV therapy community nurses visit to support staff and administer IV therapy.
Dialysis
Yes
We can manage peritoneal dialysis.
Wound Care
Yes
Our Registered Nurses are skilled and experienced in wound care including VAC pumps and compression bandaging. Complex wound care is managed in partnership with the community based nurse specialist wound care clinic and Nurse Maude.
Diabetic Care
Yes
Advice & ongoing client education is available at Rannerdale. Diabetic Nurse Specialists are consulted where required to keep our staff up to date with best practice in this area.
Continence Advice
Yes
Continence needs are routinely fully assessed and then reassessed as indicated and products or aids are supplied where required to assist with the continence management.
Stomal Therapy
Yes
We are able to care for residents with stomas. When necessary, expert advice is obtained from appropriate sources.
Stroke Rehabilitation
Yes
Our multidisciplinary team including physiotherapist and occupational therapist are able to provide effective stroke rehab
ACC Rehabilitation
Yes
We welcome enquiries in relation to this from ACC.
Tracheotomy Care
Yes
Rannerdale provides tracheotomy care where required.
Spinal Injuries Care
Yes
Rannerdale is an ACC contracted provider and works with physiotherapists to ensure all care plans are appropriate for the level of care required.
Infection Control
Yes
Rannerdale is supported by a community infection prevention and control Nurse Specialist who supports our nursing and direct care staff to provide a best practice approach to infection prevention and control management.
Surgical Followup
Yes
Rannerdale can arrange to care for those needing post operative multidisciplinary rehabilitation and restorative care. We have an onsite, fully equipped GYM for residential use.
Psychiatric Care
Yes
Rannerdale works closely with Life Links and accepts residents with dual diagnosis and mental health needs where suitably assessed for such funding and placements with us.
Primary Rural Health Care
No
Rannerdale is situated next to a busy road in an urban area.
Clinical Management
Yes
Our full time Clinical Manager provides oversight of our nursing and direct care workforce. There is always out of hours, weekend and on call clinical support available from a suitably qualifies clinician, including on public holidays.
Other Specialties
Yes
We are well equipped and suitably staffed to provide low to medium level medical rehabilitation following discharge from the public hospitals.
Updated: 23 Jul 2020
Respite, Carer Support or other Short Stay
Respite, Carer Support or other Short Stay
Respite, Carer Support or other Short Stay
Status
Details
Respite
Yes
Carer Support
Yes
Other Short Stay Programme
Yes
High Care Needs
Yes
Subsidised
Yes
Private Paying
Yes
Booking can be made in advance
Yes
Updated: 23 Jul 2020
Features
Features
Feature
Status
Details
May Bring Own Furniture
No
All furniture is provided and has been approved as safe for use within the residence. Residents are invited and encouraged to bring in electronic devices and small appliances though (TVs, sound systems, hospital level beds for specialist care, computers, small bar fridges) and these will be tagged and tested on site by our maintenance manager to ensure they are safe to use (there is a cost per item for this service). Unfortunately storage for personal items is not available on site (please note that residents rooms do need to remain relatively uncluttered as excessive clutter is a hazard for both residents and staff in the event of an emergency)
Single Rooms
Yes
All rooms are single, some have shared en-suites. Larger rooms and rooms which have access to an en-suite
Rooms suitable for a couple
Yes
Although couples are encouraged to come into the home so they can reside together our rooms are licensed for one bed only. Where possible (and if requested) we make every attempt to place couples in rooms with an adjoining en-suite or in the same part of the home.
Ensuite
Yes
Some rooms have access to a shared en-suite
Alcohol Permitted
Yes
Negotiable - depending on health status and levels of risk associated with the level of alcohol consumption.
Pets In Residence
Yes
We have a resident cat (her name is Lady Muck) and two resident cockatiels (Mojo and Taco) along with several tropical aquariums in several locations around the home.
Phone Access In Own Room
Yes
All rooms have DDI ( direct dial in) lines and phones can be installed for a small fee. A small monthly DDI line charge applies.
Wifi
Yes
Wifi is unlimited and free to for residents. There are two PCs available for communal residential use and residents are encouraged to bring in their own computers, laptops and tablets for their own use on the network.
Resident can adjust heating in own room
Yes
There are heating controls in place in rooms
Cater for under 65 yrs with Disability
Yes
Rannerdale works closely with LifeLinks, ACC, Community services and other health agencies to provide residential support care for persons under 65 years of age with chronic disabilities which are non aged related. Please contact our Nurse Manager for further information. About 50% of the Rannerdale community is currently under 65 years old.
Lounges/seating areas
Yes
We have five separate lounges plus conservatory
Gay / LGBT IQ Friendly
Yes
Rannerdale takes pride in being an inclusive community. All members of our community are cherished for their individuality. We have a zero tolerance for harassment and bullying within the organisation.
Female residents only
No
We accept both female and male residents
Male residents only
No
We accept both male and female residents
Provide End of Life/Palliative Care
Yes
Rannerdale works in partnership with the community palliative care specialist nurses from Nurse Maude to provide quality end of life care and compassion. Rannerdale provides palliative care with a strong multidisciplinary family which takes focused approach to care. That includes robust specialist medical support 24 hours a day.
Day Programme for day stay clients
Yes
Rannerdale has the capacity to provide Day Care funded through Ministry of Health Carer Support and more recently through individual funding agreements through the CDHB. We have an active Day Care programme which is well supported by our "Active at Rannerdale" team members.
Outings
Yes
Our "Active at Rannerdale" team members facilitate regular outings for our residents
Whanau Room
Yes
Whanau (Family) room available to be booked for family meetings. Tea and coffee making facilities along with a fridge and a microwave is also available for use.
Maori Kaupapa
Yes
Access can be arranged upon request.
Residents Committee
Yes
We have a full residents meeting monthly in our main lounge - all are welcome.
Family Committee
No
Family members are welcome to attend the monthly resident meeting if their family member in residence wishes them to be present for support.
Newsletter
Yes
A community newsletter is developed seasonally to provide updates for community members about community news.
Policy for management of challenging behaviour
Yes
Our direct care and support workers are skilled at caring for and supporting individuals with challenging behaviour and work closely with clinical pyschologists and other mental health professionals to support our residents overall quality of life.
Confused Residents
Yes
At any given time Rannerdale has a percentage of residents who are living with varying degrees of confusion. We do not have a secure unit and those residents who are struggling with memory loss can live happily alongside others within the home.
Rural Setting
No
Rannerdale is within walking distance to public transport (a bus stop), a supermarket (Countdown), and Bush Inn. We are located just down from Church Corner (in Upper Riccarton).
Smokers Room
No
There is a small outside area with a shade sail erected for residents who wish to continue to smoke. Smoking and/or vaping is not allowed inside the facility.
Smoking Permitted
Yes
Smoking is permitted in designated areas outside. Smoking cessation support is offered to any residents wishing to "kick the habit".
Semi-Secure
No
Rannerdale is not a secure unit, the facility is next to a busy road with a lot of traffic and our residents are free to come and go as they please. We are not a suitable placement for individuals who are living with dementia and are prone to wandering.
Updated: 8 Sep 2021
Special Features
Special Features
Rannerdale is proudly associated with providing care for veterans and their families, including spouses. We are particularly interested in providing care for those suffering from post traumatic stress injury as a consequence of their time in the Services.

We also provide care for residents who have no connection with the Services.

Residents and visitors enjoy our spacious facility, beautiful tendered gardens and lawns and our welcoming home like atmosphere.

Rannerdale isn't just "another aged care" facility. We are a home - we are a family and we take pride in the fact that our resident population is varied and unique.

Please feel free to contact or visit us without obligation - we would be happy to provide you with a tour of our home and would love to meet you in person.
Updated: 23 Jul 2020
Interests & Activities
Interests & Activities
Activity programme
Advocacy
Aromatherapy
Art
BBQ
Big print books
Pool Table (yes - we have a pool table - can you beat the top of our table?)
Board games
Bowls (indoor, weekly)
Brain GYM and Weekly Quiz Sessions
Breakfast in bed (if you wish)
Canine friends (fur babies) are most welcome
Cards
Chapel (In-house weekly non-denominational service)
Children (we love to see little people around and about in the facility)
Cooking (weekly baking club)
Craft
Entertainers
Daily Exercise Program
Gardening
Hand and Foot Therapy
Happy Hour (weekly "social gathering")
Housie / Bingo
Holidays (we take every opportunity to celebrate)
Hydrotherapy / Swimming (Visit the community pool in summer)
Indoor Games
Internet (two PCs available for resident use)
Jigsaw corner (sit and puzzle it out together)
Library
Movies / DVDs collection (huge selection)
Organ and two pianos (all in separate areas)
Outings
Online grocery shopping (for residents unable to leave the facility or with no family to assist with their shopping)
Park / Picnic facilities - across the road
Sports - watch the local school kids battle it out on their sports field next door from our sun room - or take in a game of netball at the courts around the back.
Sky TV - in the Wigram lounge
RSA (need we say ... we are affiliated)
Updated: 23 Jul 2020
Additional Information
Additional Information
Topic
Details
What's included in your fees and what's not
Please refer to our website at www.rannerdale.co.nz for a list of fees.
Details about meals
Rannerdale has a fully functional and equipped commercial kitchen. We contract our catering services (Cater Plus) and their fully trained Head Chef prepares all meals on site, fresh each day. Home made baking and delicious savories are also prepared. Our seasonal menu is audited by dietitians and is nutritious and balanced. Residents preferences and dietary requirements are taken seriously and if the menu isn't appealing - there are always daily alternatives and options to chose from. We have two dining rooms which are utilised as main areas for meals. A tray service can be provided and is available if required.
Updated: 23 Jul 2020
Languages Spoken
Languages Spoken
Language
Status
Details
Afrikaans
Yes
Chinese
Yes
English
Yes
Fijian
Yes
Fijian Indian
Yes
Filipino
Yes
Hindi
Yes
Malayalam
Yes
Punjabi
Yes
Samoan
Yes
Other Information
Yes
Interpreter Services Available through the CDHB
Updated: 23 Jul 2020
Religious/Spiritual Affiliations
Religious/Spiritual Affiliations
Religious/Spiritual Affiliations
Status
Details
Inter denominational
Yes
Service held once a month
Roman Catholic
Yes
Communion once a week
(Other comments)
Yes
All religions are welcome and contacts will be made with their religious community on request.
Updated: 23 Jul 2020
Distances
Distances
Location
Distance
Details
Public Transport
0.40 Km
All bus routes / Taxi stands
Shops
0.30 Km
Church Corner and Bush Inn Shopping Malls
Mall
0.60 Km
Church Corner and Bush Inn Shopping Malls
Parks
0.05 Km
Many surrounding facility
Library
0.00 Km
In-house library and DVD loaning
Updated: 23 Jul 2020
Credentials & Membership
The Ministry of Health conducts regular audits of Residential Care Facilities. They can be found HERE.
765