Hospital
Elmslie House (a Presbyterian Support Otago Enliven home)
At a glance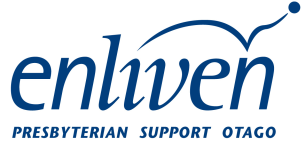 Vacancy

No

Name

Elmslie House (a Presbyterian Support Otago Enliven home)

Category

Hospital

Address

81 Stone St
Wanaka
Wanaka 9305

Postal Address

Same as above

Region

Southern (Otago)

Phone

Fax

Email

Web

Facebook
Personnel
Manager

Alexa Gutowska - (03) 443 7899

Owner

Presbyterian Support Otago - (03) 477 7115
Other services

A change of address, not of lifestyle, is how we like to describe a person's move into a Presbyterian Support Otago home or hospital.

Residents continue to have personal choices – when to get up in the morning, go on outings, be involved in activities…daily life is determined by individual needs and preferences.

Elmslie House Rest Home & Hospital has a Presbyterian foundation and people from all backgrounds and nationalities are welcome.

Beautifully positioned a few streets back from Lake Wanaka, Elmslie is very much part of the community and has an active volunteer base, including students from Mt Aspiring College. Offering a wide range of services, its rest home rooms are always in demand.

Staff do all they can to help residents and families experience a good transition to living at Elmslie, and welcomes family input into creating the right 'personal feel' for their loved one.

Elmslie also offers:
Rest Home care facilities
8 rental independent living units which are valuable in assisting the older person make the transition from living in their own home to living at Elmslie House if the need arises.

Adjacent to Elmslie is the new life-care development of Wanaka Retirement Village

Enliven - Vaccination Policy
In line with Government requirements and PSO's commitment to health and safety, all Enliven staff and volunteers are fully vaccinated.
We would prefer that all residents are vaccinated, and we can facilitate this for those who are not yet vaccinated.
Service/Facility Details
Service/Facility Details
Detail
Status
Contract with DHB
Yes
Certification
Yes
ORA Applies
No
Updated: 29 Apr 2016
Bed and Vacancy Details
Bed and Vacancy Details
Detail
Status
Approximate number of beds at this level of care
10
Vacancy
No
Impending vacancy
No
Premium Room Charges
Some Rooms from $14.00/day up to $18.00/day as at 23 Feb 2022
MOH Certification and Audit Report
View MOH certification and audit report (opens in a new tab)
Extra admission requirements due to COVID-19
Yes
Updated: 12 Aug 2022
Personnel
Personnel
Type
Hours Per Week
Status
Details
Registered Nurse
Yes
One Registered Nurse on duty at all times.There is also a RN Clinical Co Ordinator plus RN Facility Manager
Healthcare Assistants/Caregivers
Yes
Physiotherapist
Yes
Twice weekly visits
Social Worker (on site)
No
Available if required
Activities Co-ordinator
Yes
Is at Elmlsie every day to support the residents in maintaining their interests and engagement in their community.
Hairdresser
Yes
Visits weekly
Podiatrist
Yes
Visits monthly or on request
Dietitian
Yes
Visits as required. Oversees menu and nutrition needs
Chaplain/Spiritual Advisor
Yes
Available
Updated: 29 Apr 2016
Specialities or Areas of Expertise
Specialities or Areas of Expertise
Specialities or Areas of Expertise
Status
Details
Continence Advice
Yes
Infection Control
Yes
Updated: 17 Jul 2018
Respite, Carer Support or other Short Stay
Respite, Carer Support or other Short Stay
Respite, Carer Support or other Short Stay
Status
Details
Respite
Yes
Dependent upon bedroom availability
Carer Support
Yes
Dependent upon bedroom availability. Carer Support can also be used for care during the day
Updated: 17 Jul 2018
Features
Features
Feature
Status
Details
May Bring Own Furniture
Yes
The residents are encouraged to bring their treasures to enhance the feeeling of home.
Single Rooms
Yes
All rooms are single, with variation in size and outside access. Some rooms have their own ensuite toilet and shower, and most rooms have a shared ensuite toilet and shower.
Rooms suitable for a couple
Yes
There is ne room that would accomodate a couple if required.
Ensuite
Yes
Some single use, others shared.
Alcohol Permitted
Yes
Elmlsie has a vibrant Happy Hour on a Friday, with friends and family welcome. Use of alcohol is a personal choice of each resident.
Pets In Residence
Yes
We have one 'family' cat in residence, Traitor.
Negotiate To Bring Own Pet
Yes
Phone Access In Own Room
Yes
This is at the residents own expense.
Wifi
Yes
Resident can adjust heating in own room
Yes
Some rooms have adjustable wall heaters. Others have underfloor heating.
Lounges/seating areas
Yes
One large, comfortable communal lounge. One sunny conservatory.
Provide End of Life/Palliative Care
Yes
Day Programme for day stay clients
Yes
Can be accessed through Carer Support
Outings
Yes
Weekly picnic and regular scenic drives
Residents Committee
No
All residents are welcome to join the three monthly meetings. The Managers door is always open for residents needing to voice concerns or satisfaction.
Policy for management of challenging behaviour
Yes
Confused Residents
Yes
Rural Setting
Yes
Majestic scenery
Smokers Room
No
We are a smoke free site.
Smoking Permitted
No
By negotiation with the Manager
Updated: 29 Apr 2016
Special Features
Special Features
Because we believe in providing the best care possible for our Hospital residents, our staffing levels are at the higher end for this sector.

We place great emphasis on thorough orientation and on-going training for all staff, and support them when undertaking nationally recognised sector-specific qualifications. The percentage of staff passing such qualifications is increasing annually.

Because we focus on ensuring residents maintaining their current levels of fitness and functioning physically as well as is possible, we have a very high level of physiotherapy input into care plans – something unique in residential care.

We continually invest in our facilities so that there is a high level of equipment such as hoists, special beds etc. Equipment-wise, our facilities are very well provided for.

We use Last Days of Life documentation for end of life care. This is internationally recognised as being 'best practice' in terms of palliative care.We have ongoing liason with the Otago Hospice.

Updated: 29 Apr 2016
Interests & Activities
Interests & Activities
Activity programme (Cards, Craft, Exercises, indoor games), Church service each Saturday, Happy hour each Friday, Music (visiting musicians often), Newspaper reading, shopping expeditions to Wanaka village, Movie afternoons,weekly picnics, scenic drives in the comfortable van.
Updated: 29 Apr 2016
Additional Information
Additional Information
Topic
Details
What's included in your fees and what's not
Dry Cleaning, Hairdressing, some Podiatry,minor surgery,dentistry,ear suction, personal phone, toiletries.
Staffing qualifications and details
Registered Nurse on duty at all times.RN Clinical Co ordinator 3days/week. RN Facility manager 5days/week Good staff to resident ratio.
Details about meals
Delicious home cooked meals, prepared on site. Dietician input for special diets.
Associated Complexes
Wanaka Retirement Village (adjacent to EH),Ranui Home & Hospital, (Alexandra) Holmdene Home & Hospital (Balclutha) Iona Home & Hospital (Oamaru) Ross Home & Hospital,(Dunedin) St Andrews Home & Hospital, (Dunedin) Taieri Court Rest Home, (Dunedin) Enliven Otago (Presbyterian Support) - Help for Those at Home
Updated: 29 Apr 2016
Languages Spoken
Languages Spoken
Language
Status
Details
English
Yes
German
Yes
Updated: 2 Jul 2012
Religious/Spiritual Affiliations
Religious/Spiritual Affiliations
Religious/Spiritual Affiliations
Status
Details
Non denominational
Yes
Presbyterian
Yes
Roman Catholic
Yes
(Other comments)
No
All religious affiliations are respected. Some services are held in-house, at other times participation in community church services is encouraged.
Updated: 28 Jul 2010
Distances
Distances
Location
Distance
Details
Public Transport
2.00 Km
Elmslie House is situated in picturesque Wanaka. It is a flat walk to town.
Shops
2.00 Km
Parks
1.00 Km
Library
2.00 Km
Updated: 14 May 2010
Credentials & Membership
The Ministry of Health conducts regular audits of Residential Care Facilities. They can be found HERE.
13