Hospital
Mercy Parklands - General
At a glance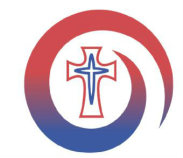 Vacancy

Soon

Name

Mercy Parklands

Category

Hospital

Address

12 Umere Crescent
Ellerslie
Auckland 1051

Postal Address

Private Bag 28902
Remuera
Auckland 1541

DHB

Auckland

Phone

Fax

Email

Web
Personnel
Manager

Mary McKegg (Operations Manager) - (09) 526 8782

Owner

Sisters of Mercy Charities

Culture of Care
Mercy Care honours the Mercy Mission and Values as our underpinning philosophy of care and provides us with a practical approach through which they can be implemented.
This approach is holistic and resident-focused; everything that we do is to support our residents to live the fullest life they can; that they are able to live with meaning and purpose as unique individuals.
Mercy Care promotes a deep sense of family, loving and compassionate relationships and a caring environment where residents truly feel at home.
In offering Mercy Care we bring our heart and our best self. It is an approach that demands professionalism and skill at all levels to enable excellence in care.
Mercy Care is Mercy Parklands, it is who we are.

As we are a not for profit organisation, everything goes towards providing the best quality services: a Chaplaincy and Spiritual Care team and a comprehensive Allied Health team complement and work collaboratively with our Clinical team, enabling physical, spiritual, social and emotional, cognitive and rehabilitative needs of our residents to be met.

Achievements
Mercy Parklands has a commitment to excellence, and to doing ordinary things extraordinarily well. We strive to provide quality and innovative services.

In June 2019 one of our volunteer programs was the winner in the Minister of Health National Volunteer Youth category awards; Reading Buddies is a collaborative program with our neighbours Michael Park School where students visit weekly to read and interact with our residents

In October 2019 Mercy Parklands was awarded the New Zealand Aged Care Association Overall Excellence in Care Award for our No-One Dies Alone program, which also won its individual category of Innovative Delivery. The No-One Dies Alone program provides a compassionate and caring presence through a group of trained volunteers for dying residents who are without family or friends during their last days of life.
Mercy Parklands was also the winner of the 2019 NZACA Built and Grown Environment award for our new Walkway which provides a designated walking and wheeling path right around Mercy Parklands.

----------------------------------------------------

Our Mission
To care – enhancing human life through Mercy's compassion and skill
Our Vision
To achieve best practice at all times
To maintain professionalism at every level
To deliver holistic care – clinical, spiritual, social
Our Values
Our Commitment toManaakitanga - Care
Our care begins with a mihi whakatau for everyone
We care by celebrating the rich traditions of Mercy
Our care supports your dignity, choices and privacy
We care by doing all we can for our residents
Our Commitment toAtawhai -Compassion
We believe life is a sacred gift
We give from our hearts
We value your stories
We accompany you along life's journey
Our Commitment toWhanaungatanga - Community
We form relationships in the community
We embrace and celebrate diversity
We create a safe and enriching environment
We nurture spirituality
Service/Facility Details
Service/Facility Details
Detail
Status
Contract with DHB
Yes
Certification
Yes
ORA Applies
No
Updated: 3 Feb 2015
Bed and Vacancy Details
Bed and Vacancy Details
Detail
Status
Approximate number of beds at this level of care
96
Vacancy
Soon
Please phone for an appointment to view a hospital bed. Phone Mary McKegg (09) 5268782
Impending vacancy
Yes - Please call to enquire
Premium Room Charges
Some Rooms from $10.00/day up to $25.00/day as at 06 Jul 2021
MOH Certification and Audit Report
View MOH certification and audit report (opens in a new tab)
Extra admission requirements due to COVID-19
Please enquire
Updated: 24 Jun 2022
Testimonials
Testimonials
"We want to thank you so much for loving and caring for our Mum. From the moment she arrived at Mercy Parklands your gentleness embraced her and we are all so grateful that God ushered Mum into your care. She often referred to Mercy Parklands as her home and we have you and your team to thank for that warmth."

"Mercy Parklands has the best feel or vibe about it. Each person is important. All the staff are so friendly, have warmth and compassion and will spend the time just to chat to family, which helps us adjust to not having mum at home. They treat our mum with the respect and dignity that she deserves. You actually get to know them and the other residents very well and it becomes like an extended family unit."

"We love the outdoor courtyard with its beautifully maintained gardens. Being able to wheel mum out into the fresh air & sunshine while enjoying a cuppa & listening to the birds in the aviary & even getting a visit from Fenton the bunny is just lovely."

"It is great being able to make mum's room feel like "her own" by putting up family photos, art work & little knick knacks from home. This helps with adjusting to new & unfamiliar surroundings which can be quite daunting."

Updated: 7 Sep 2017
Personnel
Personnel
Type
Hours Per Week
Status
Details
Registered Nurse
Yes
Mercy Parklands has an experienced Registered Nursing team 24 hours per day. There are 5 RN Team Leaders rostered each morning, 4 RNs on the PM duty and 2 RNs on night duty.
Enrolled Nurse
No
Not currently
Healthcare Assistants/Caregivers
Yes
Providing 24 hour care in all areas
Physiotherapist
Yes
Contracted Physiotherapist 4 days a week, with well equipped Physio Gym. Physio service is well supported by a Safe Handling Coordinator and Mobility Therapists.
Occupational Therapist
Yes
Full time Occupational Therapist
Social Worker (on site)
No
Able to access as needed
Diversional Therapist
Yes
Lead Diversional Therapist responsible for weekly Activities Program, Volunteer Program and Complementary Therapies
Activities Co-ordinator
Yes
Activities staff providing diverse range of activities to meet residents social, leisure, cognitive, physical and cultural needs
Hairdresser
Yes
A busy salon available 3 days a week
Podiatrist
Yes
Regular contracted service is available as required
Dietitian
Yes
As requested
Accredited Visitors
Yes
Full volunteer program in place with a variety of volunteer roles available to support resident needs including Pet Therapy, Music Therapy and Intergenerational activities.
Kaumatua
Yes
Support role employed by Sisters of Mercy
Chaplain/Spiritual Advisor
Yes
Chaplains on site 6/7 days per week Chapel on site with regular services
Other Personnel
Yes
Maintenance officer and a gardener. We also offer the services of a visiting Therapeutic Masseuse, Manicure and Beauty technicians and Dentist
Updated: 24 Jan 2022
Specialities or Areas of Expertise
Specialities or Areas of Expertise
Specialities or Areas of Expertise
Status
Details
Oxygen Management
Yes
Gastronomy/Nasogastric Management
Yes
Palliative Care (Contracted)
Yes
End of Life/Palliative Care
Yes
We have a specialist End of Life/Palliative Care wing within Mercy Parklands
IV Antibiotic Capability
Yes
A number of RNs are trained and competent to provide this
Dialysis
Yes
Able to access this service as required
Wound Care
Yes
Able to access this service as required
Diabetic Care
Yes
Able to access this service as required
Continence Advice
Yes
Able to access this service as required
Stomal Therapy
Yes
Able to access this service as required
Stroke Rehabilitation
Yes
Through nursing and Allied Health team
ACC Rehabilitation
Yes
Tracheotomy Care
Yes
Infection Control
Yes
Dedicated Infection Prevention and Control Portfolio manager
Surgical Followup
Yes
Provide post operative care for convalescing patients either as Respite or through Interim Care contract with ADHB
Psychiatric Care
Yes
Able to access this service as required
Clinical Management
Yes
Clinical Manager and Clinical Support Coordinator responsible for specific clinical portfolios
Other Specialties
Yes
Resident centred care, especially for residents living with dementia with hospital level 13 bed dementia enabling household
Updated: 23 Aug 2020
Respite, Carer Support or other Short Stay
Respite, Carer Support or other Short Stay
Respite, Carer Support or other Short Stay
Status
Details
Respite
Yes
We are able to offer respite if there is a bed available at the time.
Carer Support
Yes
We are able to offer short stay care if there is a bed available at the time.
Other Short Stay Programme
Yes
Interim Care scheme through ADHB
Subsidised
Yes
Private Paying
Yes
For short stay care only
Updated: 7 Aug 2017
Features
Features
Feature
Status
Details
May Bring Own Furniture
Yes
We supply an electric hospital bed, bedside table, lounge chair and visitor chair. Residents are encouraged to personalise their rooms.
Single Rooms
Yes
Shared Rooms
No
Unless a married couple wish to share a larger room
Rooms suitable for a couple
Yes
Some larger rooms can accommodate couples.
Connecting Rooms
Yes
Some rooms connect through a shared toilet
Ensuite
Yes
Limited availability of full ensuites but a number of larger rooms with their own toilet and hand basin
Alcohol Permitted
Yes
Happy hours are held weekly. Residents may have their own alcohol
Pets In Residence
Yes
Aviary, rabbit. Dogs are welcome to visit under control of owner Pet therapy program in place
Phone Access In Own Room
Yes
All rooms are wired for phone. Phone lines are owned by Mercy Parklands and charged back to the resident.
Wifi
Yes
Secure Wifi access is available throughout the facility.
Resident can adjust heating in own room
Yes
each rrom has its own heater
Cater for under 65 yrs with Disability
Yes
YPD contract
Lounges/seating areas
Yes
4 lounge and 4 dining areas throughout the facility. There is seating provided throughout the facility
Gay / LGBT IQ Friendly
Yes
Mercy Parklands holds the Silver Seal tick
Provide End of Life/Palliative Care
Yes
We have a specialist Palliative Care wing at Mercy Parklands
Palliative Care Contract
Yes
Outings
Yes
Weekly Bus trips, weather permitting. Others as organised.
Whanau Room
Yes
We have a room with a divan bed available for persons wishing to stay over night with an unwell resident
Maori Kaupapa
Yes
Mercy Parklands has a Maori advisor.
Residents Committee
Yes
Held monthly with resident reps from each area
Family Committee
Yes
Resident/Family representative attends monthly Residents' and Quality meetings
Newsletter
Yes
Mercy Care email updates regularly Weekly Activities program emailed to families
Policy for management of challenging behaviour
Yes
Mercy Care focus of meeting unmet needs for residents
Confused Residents
Yes
Dementia Care Pathway with 13 bed dementia enabling household
Rural Setting
Yes
Set in parklike grounds adjacent to a reserve and wetlands.
Smoking Permitted
No
Smoking is not permitted within the grounds or building.
Semi-Secure
Yes
Resident alert system available.
Updated: 23 Aug 2020
Special Features
Special Features
Mercy Parklands has a beautiful chapel which is used daily by our residents of all denominations. Our Chaplaincy and Spiritual Care team facilitates services in the chapel.

Our palliative care wing is designed for the comfort of residents requiring end of life care. These rooms have ensuites and TV's.
The No One Dies Alone program is a new initiative to ensure that all have the gift of human presence in their final days.

Our dementia enabling household environment focuses on providing resident centered care This small and homely household for 13 residents
supports those residents living with dementia to thrive

It is important that we recognise the lives of our residents. In order to capture and share this information, with the support of the activities team, staff complete individual profiles for residents, which are displayed in their rooms.
Updated: 23 Aug 2020
Interests & Activities
Interests & Activities
Activities

Mercy Parklands has a registered Diversional Therapist who develops a weekly program of varied activities and entertainment which meets the needs of all residents. Residents are also invited and supported to become members of specific therapeutic clubs, focused on meeting their individual social and emotional needs.

We have access to transport fitted to take wheel chairs so all residents can take part in outings and attend functions.

We provide a library service supported by the local library. Residents have access to both CD's and videos.

We encourage families to bring family pets to visit the residents and include pet therapy in our Complementary Therapies program which also includes Music Therapy and Doll Therapy

Mercy Parklands has developed a growing volunteer program with links to volunteers from different cultures who can support our residents, and intergenerational volunteers from the local schools

Pastoral care is available at all times and we have a dedicated Chaplaincy and Spiritual Care team who provide services in our beautiful chapel located within the facility.

Sky TV is available in the lounges.
Updated: 23 Aug 2020
Additional Information
Additional Information
Topic
Details
What's included in your fees and what's not
Rooms: Our residents pay as per the Ministry of Health contract. Premium rooms: from $10.00 - $25.00 per day extra dependent on room size and features Clothing tagging: $75.00 (one-off payment). Service charge $4.00 per day (includes Chaplaincy and Spiritual Care)
Staffing qualifications and details
Mercy Parklands has over 100 employees who receive additional support from a team of dedicated and caring volunteers. Our staff are selected for their skill and interest in caring for the health of older adults. Registered nurses supervise care 24 hours a day and are dedicated to maintaining the health and wellbeing of residents. Nursing and care staff work with doctors, physiotherapists and occupational therapists to provide the highest standard of care. Doctors visit regularly and provide 24 hour coverage. We invest heavily in ongoing training and staff development and are committed to the wellbeing of our staff, their health and safety. We also provide a caring and supportive environment for residents, staff and volunteers.
Details about meals
Our catering manager is an experienced chef who is responsible for creating three interesting and nourishing meals daily. Special diets are catered for and the services of a dietitian are available. Residents may choose to have meals served in their rooms or join their fellow residents in one of the dining areas Lunch is a light meal and the evening meal is the main meal of the day.
Associated Complexes
Some of the partnerships include: Mercy Hospice, Te Waipuna Puawai Mercy Oasis and Te Ara Awhina Sisters of Mercy Elderly Outreach, St Josephs Hospice,
Updated: 23 Aug 2020
Languages Spoken
Languages Spoken
Language
Status
Details
Afrikaans
Yes
We have staff conversant in Afrikaans
Cantonese
Yes
Volunteers and residents
Chinese
Yes
Volunteers and residents
Chinese dialect
Yes
Volunteers and residents
Cook Island Maori
Yes
Staff
English
Yes
Fijian
Yes
Staff
Fijian Indian
Yes
Staff
Filipino
Yes
Staff
Interpreter
Yes
On request
Japanese
Yes
Staff
Mandarin
Yes
Staff and volunteers
Maori - Te Reo
Yes
Staff
Rarotongan
Yes
Staff
Samoan
Yes
Staff
Sri Lankan
Yes
Staff
Thai
Yes
Staff
Tokelauan
Yes
Staff
Tongan
Yes
Staff
Updated: 8 Sep 2017
Religious/Spiritual Affiliations
Religious/Spiritual Affiliations
Religious/Spiritual Affiliations
Status
Details
Anglican
Yes
Chaplaincy and Spiritual Care Team
Christian
Yes
Chaplaincy and Spiritual Care Team
Denominations/Faiths represented
Yes
We have a Chaplaincy and Spiritual Care Team including staff & volunteers, & there are regular ecumenical as well as Catholic services in the chapel. All faiths are welcomed. We recognise the spiritual needs of our residents & provide care for the whole person.
Methodist
Yes
Non denominational
Yes
Presbyterian
Yes
Roman Catholic
Yes
Mercy Parklands is Catholic by inspiration & our core values reflect the healing ministry of Jesus. We provide age care for those in greatest need, based on the vision of the Sisters of Mercy, and spirituality is an integral part of the service we offer.
Updated: 23 Aug 2020
Distances
Distances
Location
Distance
Details
Public Transport
1.00 Km
Local services include bus, train & taxi services
Shops
1.00 Km
Ellerslie Town centre. There are a number of cafes, 4 Square & bakery. Meadowbank shopping complex is approximately 2km away and offers a supermarket, banks and many other speciality shops.
Mall
2.00 Km
Sylvia Park Mt Wellington Shopping Complex, Remuera Shopping experience
Parks
0.10 Km
Waiatarua Park & wetlands. One Tree Hill 5kms
Library
2.00 Km
A short distance to Remuera library
Updated: 11 Apr 2017
Credentials & Membership
Credentials & Membership
Credentials & Membership RC
Status
Details
National Certificate in Diversional Therapy
Yes
New Zealand Aged Care Association (NZACA)
Yes
New Zealand Council of Christian Social Services (NZCCSS)
Yes
Registered Dentist
Yes
As required
Silver Rainbow Seal
Yes
Spark of Life
Yes
Spark of Life Club program utilised
Other details
Yes
DAA Group. WellCare course for Health Care Assistants. Parkinson's Auckland. Dementia Auckland (Alzheimers). The Blind Foundation. CHA - (Catholic Healthcare Australia).
Updated: 23 Aug 2020
The Ministry of Health conducts regular audits of Residential Care Facilities. They can be found HERE.
629