Home help & personal care
At a glance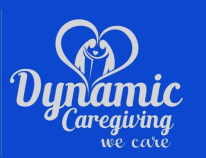 Name

Dynamic Caregiving

Category

Home help & personal care

Address

48 Santa Cruz Drive
Papamoa Beach
Tauranga 3118

Postal Address

Same as above

DHB

Bay of Plenty

Mobile

Email

Web
Dynamic Caregiving is based on the principles of respectful relationships that nurture the wellbeing of the people they care for.
We take a holistic approach and offer a wide range of care and services that allow our clients to live their best life in the comfort of their home.
Testimonials
Testimonials
Firstly we (John (JC) / Ann, children of Betty/ Harold) required a nice Lady/carer to assist our Mum, Betty Cameron after our father, Harold died (2017), as she was struggling being alone, physically being limited to do things with ease.

The care required included, to be assisted daily to get through her list of requests/ jobs /food meal preparations/hygiene/driving to see family/ friends/ sightseeing/ and of course mum's metal well- being .

We were given Tracy's Varley's contact and we all met up and immediately there was a connection with Mum (and to all of our family), with Tracy!

Tracy has since been, just outstanding!

Not only her caring, her presence, her humour, her patience, her outlook/ knowledge of where life was taking Mum, her clear understanding of what our mother needed today/ tomorrow, her passion to ensure Mum was sincerely been looked after, kept being presented daily by Tracy.

Tracy has been looking after our Mum, Betty since early 2019!

Tracy was assisted (when she was unavailable through her own parent family issues) by many like-minded friends/contacts, particularly Linda Ross/ Kerri Alberts, who were just as well trained and passionate as Tracy was. They all were just so caring towards Mum' wellbeing.

Betty (mum) has been so grateful for the professionalism and genuine caring from everyone associated with Tracy, whilst she was at her own home in Te Puke till early 2021.

You, Tracy are just so amazing!....(we're limited for words to describe our feelings/ love for you)

But this letter is only a very small thank you for all of your effort you have put in, and to know our mum is continually happy to see you still, which remains very special to us all too!

Betty (Mum) just loves you and what you have done, (and still do) for her!

You (Tracy) have been the greatest gift we (Ann/ JC) could ever have given to our Mum during (some) tough times of her latter life.

We (Ann/ JC and families) have (and will forever) sincerely appreciate all that Tracy (and her team) has done for our mother!

Thank you so much Tracy (and your team).
Updated: 24 Aug 2021
Service Description
Service Description
Our services include, companionship, personal care, home help, light cleaning, meal preparation, driving, pet care, home maintenance.
We have an easy to use App that showcases our caregivers experience, skill set and interests. This helps guide the client or family to choose the best person for the role and services they require. The app also provides a way for the caregivers to communicate with the client and their families on an on-going basis.
Updated: 24 Aug 2021
17061