Hearing
Hearing Health New Zealand Limited
At a glance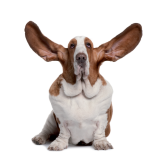 Name

Hearing Health New Zealand Limited

Category

Hearing

Address

27 Oneill Street
Claudelands
Hamilton 3214

Postal Address

PO Box 19013
Hamilton 3244

DHBS

Waikato, Northland, Waitemata, Auckland, Counties Manukau, Bay of Plenty, Lakes, Tairawhiti, Taranaki, Whanganui, Hawke's Bay, Wairarapa, MidCentral, Capital & Coast, Hutt Valley

Phone

Fax

Email

Web

Facebook
Personnel
Manager

William Rennox - 07 853 7874

Owner

William Rennox - 07 853 7874
Hearing Health New Zealand Limited
NZ's Premier Hearing Clinic

Hearing Health New Zealand Limited is a locally owned, independent hearing healthcare clinic

All makes and models supplied and serviced

Providing a full range of hearing services to Hamilton, Cambridge, Thames,Morrinsville and the wider Waikato Region.

Home visits available

With a highly experienced team, and the latest in audiology equipment, you can trust us to give an accurate assessment of where you are at with your hearing health.

If you have started to experience noticeable hearing loss, we will do our best to help you return to as close to a normal state of hearing possible by custom fitting you with the latest hearing products, designed to improve your listening experience

Ultimate Hearing Healthcare

Among our high quality products are a selection of world-class hearing aids. Each of these are highly recommended by our experts, it's simply a matter of us finding the right one for you.

More Than Just a Hearing Test

Even once you have been fitted with a hearing aid, we will continue to monitor your progress, providing after sales service and evaluating any improvements you may be making.

If you or your loved one could benefit from becoming a member of the Hearing Health family, don't hesitate to contact us.
Testimonials
Testimonials
We are pleased to announce that a special discount will apply to hearing aid purchases made by Super Gold Card holders
Updated: 2 Dec 2019
Service Description
Service Description
HEAR MORE CLEARLY NOW!
DON'T DELAY - PHONE TODAY

For a caring, professional service

WATER/DUST RESISTANT HEARING AIDS

High degree of water/dust resistance
Nano coated components designed to repel dust and moisture
A great idea for the humid New Zealand climate

Service Plan
Batteries - Hearing Test - Hearing Aid Check - Home Visit
Hearing Aid Settings Adjustment
terms & conditions apply

Service Warranty
From the date of hearing aid initial fitting
(covering faults caused by manufacturing or design flaws)
terms & conditions apply

Free professional advice
Low cost services - Home visits
Digital automatic hearing aids - your own aids serviced
terms & conditions apply

Addition
We offer a special discount over and above our usual competitive prices to the undernoted and their families;
Super Gold Card holders
ASB employees
ANZ employees
Kiwi Bank employees
Westpac employees
Tower Insurance employees
Waikato DHB employees
Hamilton City Council employees
Waikato Regional Council employees
Grey Power members
IAG Insurance Group employees
AA insurance employees
FMG Insurance employees
Vero Insurance employees
Southern Cross members and employees
Wintec employees
Waikato University employees
Spark employees
Genesis Energy employees

FINALLY A HEARING DEVICE YOU'LL
ACTUALLY WANT TO WEAR
Updated: 25 Aug 2021
Hearing Services
Hearing Services
Status
Details
Information about Subsidies
Yes
Free Screening Test
Yes
Diagnostic Hearing Test
Yes
Free of charge to Super Gold Card Holders
Hearing Aid Trial
Yes
Multiple Brands of Hearing Aids
Yes
Independent All makes of hearing aids supplied and serviced
Updated: 2 Dec 2019
Languages Spoken
Languages Spoken
Language
Status
Details
Cantonese
Yes
Interpreter available
Chinese
Yes
Interpreter available
Chinese dialect
Yes
Interpreter available
English
Yes
Filipino
Yes
Interpreter available
Interpreter
Yes
Interpreter available
Mandarin
Yes
Interpreter available
Min Chinese
Yes
Interpreter available
Tagalog
Yes
Interpreter available
Other Details
Yes
Fluent Glaswegian spoken Interpreter available
Other Information
Yes
Interpreter available for most languages
Updated: 2 Dec 2019
12611