Hearing
At a glance

Name

Audiology South

Category

Hearing

Address

33 Arena Avenue
Avenal
Invercargill 9810

DHBS

Southern (Southland), Southern (Otago)

Phone

Email

Web
Personnel
Owner

Simon Melville & Anthony Rowcroft
Photos
Map
Downloads
Reviews
Given the current COVID-19 environment we have temporarily disabled our 'feedback' feature. We apologise for any inconvenience.
Audiology South is your only locally owned and operated hearing health professional who is dedicated to looking after our clients to bring back the joy and freedom of improved hearing in a range of environments, so you can participate fully in conversations again.

We offer a full range of services, including everything from hearing aid assessments (including servicing and repairs), to diagnostic hearing tests, advice about tinnitus and other common ear conditions. We also offer FREE hearing checks for adults over 18 years of age.

Wax removal is available at our Invercargill, Winton, Gore, Dunedin, Mosgiel and Oamaru clinics with our Ear Nurse using safe and effective micro suction.

We're not part of a corporate group. Each of our clinics is locally owned and operated. As we are not tied to a specific hearing aid supplier, we can offer you a full range of hearing devices, so you can be sure you're getting the solution that's right for you.

We're local for your convenience and have the southern part of the South Island covered with our main clinics in Invercargill, Dunedin, Winton, Gore, Queenstown, Mosgiel and Oamaru, with a satellite clinic in Te Anau.

Our leading team of audiologists with years of industry experience, have the knowledge and skills, to ensure you get the very best outcome for your hearing. They are backed by a helpful, friendly customer care team.

Because we live and work in your community and own our group of clinics, you can be sure of consistent, quality care and continuity of service.

Putting the client, their family and support network at the centre of treatment process is the key to our approach when working with clients. We actively encourage significant others to participate in clients appointments to ensure the very best hearing outcomes.

We're committed to providing you with the best and most affordable hearing healthcare. We have an extensive range of hearing aid solutions, starting from $495 a pair. Talk to us about the funding options that may be available to you, including ACC, Ministry of Health, Veteran Affairs and WINZ. The Ministry of Health provide a subsidy of up to $1022.22 towards a pair of hearing aids, this is available to NZ residents every 6 years. Call us today on 0800 547 836 to find out more.

FREE hearing aid trial. We appreciate that selecting a hearing aid is a big decision. That's why we can provide you with a FREE, no-obligation trial for your peace of mind.

Call us TODAY on 0800 547 836
Service Description
Service Description
Free hearing screenings (adults aged 18+)
Full Diagnostic hearing tests (supergold discount price $55)
Hearing aid sales and servicing
Wax removal by microsuction
Updated: 6 Apr 2022
Suburbs/Districts/Towns Serviced
Suburbs/Districts/Towns Serviced
Invercargill
Winton
Gore
Te Anau
Queenstown
Dunedin
Mosgiel
Oamaru
Updated: 6 Apr 2022
Additional Branch Locations
Hearing Services
Hearing Services
Status
Details
Information about Subsidies
Yes
There are great hearing aid funding options for New Zealand residents. At Audiology South, it is our pleasure to help you assess your options and apply for funding that best suits you and your circumstances. Outlined below is a summary of options, and our helpful staff can supply more detail: Ministry of Health Subsidy ACC Veteran Affairs Health insurance Work & Income NZ
Free Screening Test
Yes
Audiology South offers free hearing checks for adults over 18 years of age
Diagnostic Hearing Test
Yes
Full diagnostic hearing assessment for all clients aged 3.5 years and older. ENT Hearing tests
Hearing Aid Trial
Yes
Audiology South wants you to be fully satisfied with your hearing aids. We offer a 60 day trial period and if you are not fully satisfied you will be provided with a full refund.
Multiple Brands of Hearing Aids
Yes
Updated: 16 Mar 2021
What's New
What's New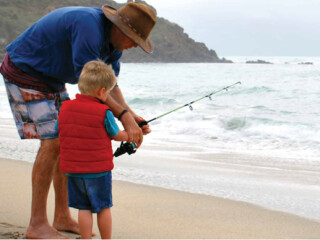 Free 14 Day Trial
Worry no more. When it arrives in in May, Audiology South will be one of the first clinics in New Zealand to offer the world's first fully waterproof hearing aid. So get in quick and book a consultation so you can experience this technology, obligation free, for a 14-day trial.
This new rechargeable hearing technology – Audéo Life – means you can be carefree about what you're doing and where you are, and live life to the fullest.
Audéo Life hearing aids are packed full of easy-to-use features to help you hear better, wherever you are, throughout the day. They:
can be submerged up to half a metre in water — fresh, salt or pool
deliver crisp natural sound
are compatible with multiple smart apps
and can have multiple Bluetooth connections with tap control for easy access
Paired with the Charger Case Go, which will charge your aids up to 3 times on single charge, you can be confident your hearing aids will be ready to go when you are.
Take advantage of our FREE 14-day trial during May 2022
Would you like to try out these devices to experience more life?
Experience how they can enhance your life with a FREE 14-day trial.
Call 0800 547 836 to book an appointment with the friendly team at Audiology South.
Updated: 2 May 2022
11906