Dental
At a glance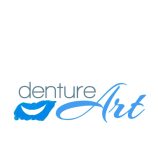 Name

Denture Art

Category

Dental

Address

1
G1 / Jellicoe COURT
22 Jellicoe Road
Panmure
Auckland 1072

DHB

Auckland

Phone

Email

Web

Facebook
Personnel
Manager

Mo - 09-5277550

Owner

Mo - 0221018823

Registered denture laboratory and clinic specialized in all types of dentures (Full, partial) including same day repairs and/or relines. We can also make adjustments to your existing dentures.

We are a team of two clinical dental technicians that completed our training down south in Otago. We are both registered with the Dental council of New Zealand, and members of the New Zealand Institute of Dental Technicians. We have both hold our Bachelors in Dental Technology and postgraduate Diplomas in clinical dental technology from the University of Otago. We have over 20 years combined experience in denture fabrication, and we continue to develop our skills and knowledge to remain up to date with the latest products and techniques that we can develop and learn from.

We are passionate and very competent in making the most natural looking, functional, and more important a comfortable set of dentures. Our passion and love at what we do is represented by our work we produce, so the work speaks for itself .
Testimonials
Testimonials
Best service & prices and very professionals at what they do, (John Stevens).

Best thing I ever done, great work Denture Art, (Elizabeth Wreight).
Updated: 30 Aug 2021
Service Description
Service Description
We fabricate all types of dentures:
* Full dentures
* Partial dentures
* Implant dentures
* Repair broken denture
* Reline Denture
* Adjustments to dentures
* Cleaning and polishing dentures
* Mouth guards
* Premium quality dentures

We offer:

* Free consultations

Finance options:

*18 months interest free finance (Q Card)
* WINZ quotes
* Insurance quotes

Have you...
*Lost your confidence?
*Your self esteem?
*Insecure about your teeth?
*Do you have some missing teeth?*Are you scared of the dentist?
*Does it make you nervous?
*Do you cover your mouth when you smile?

Does that sound like you, or someone you know?

*Do you know what options you have to fix your teeth?
*Do you know it takes 5 visits to get a quality custom smile?

www.dentureart.co.nz

Dentures are used as a replacement option when you loose your natural teeth or a tooth. They are the most affordable option for teeth replacement in order to restore your appearance & ability to chew again.

Call or e-mail us to book your free consultation with our clinical dental technician to discuss your concerns and so you know what options are available for you. You can also view the different types of dentures we make here at Denture Art, where you can physically hold in your hands and get to see it, whether the acrylic plastic denture you after, or the metal, and the flexible nylon dentures.
We are the experts in denture prosthetics and our work speaks for itself.
Updated: 25 Aug 2021
Meeting the needs of older people
Meeting the needs of older people
Situated across the road from the Mobil Petrol station. entry via the big carpark. Walk up the ramp next to RED CROSS SHOP and follow the signs you won't miss us.
Updated: 27 Jan 2021
Dental Services
Dental Services
Status
Details
Oral Care Plan
Yes
Cosmetic Dentistry
Yes
Immediate dentures replacement
Teeth Whitening
Yes
Denture teeth cleaning.
Denture Service
Yes
All types of Full dentures, partial dentures, denture repairs, and denture relines.
Emergency Dental Care
Yes
Denture repairs or relines.
Updated: 30 Aug 2021
Languages Spoken
Languages Spoken
Language
Status
Details
English
Yes
Updated: 30 Aug 2021
12712