Dementia Care (Secure)
Selwyn Sprott Village - Duncan Lodge
At a glance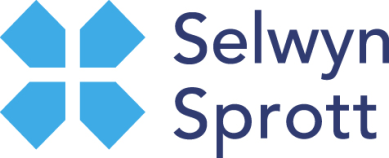 Vacancy

Yes

Name

Selwyn Sprott Village

Category

Dementia Care (Secure)

Address

29 Messines Rd
Karori
Wellington 6012

Postal Address

PO Box 17330
Karori
Wellington 6147

DHB

Capital & Coast

Phone

Fax

Email

Web

Facebook
Personnel
Manager

Barbara Long - 021723805

Owner

The Selwyn Foundation - (09) 845 0838
Other services

Established over 100 years ago and previously known as Sprott House, Selwyn Sprott Village, has joined The Selwyn Foundation group offering a range of residential aged care including Independent living, rest home, secure dementia and hospital care.

Selwyn Sprott Village's state of the art secure dementia unit with 24 beds, is purpose built to retain your loved one's sense of wellbeing,and to keep them safe. This stunning environment includes some ground breaking innovations for the care of those with memory loss (dementia). Previous owners, Sprott House Trust have put considerable thought into making this a home away from home for our residents. We actively encourage people to carry on with the little things that make up everyday life – a familiar routine and things that soothe the spirit, while the moments of confusion pass.

At Selwyn Sprott village we have adopted the award winning Spark of Life Programme for all residents with dementia. This programme is an extremely well researched way for enhancing the lives of people with dementia.

It's a simple step-by step approach which boosts quality of life for both the carer and the person with dementia. It views dementia as a normal life process rather than an illness.

Once implemented, improvements in memory, language, communication, social interactions and behaviour become possible.

The Spark of Life Programme is designed to lift the spirit and enhance, and enrich the lives of people with dementia, and everyone who supports them. It focuses on the consequences of our actions and transforms those actions which can break the spirit, into actions which lift the spirit. When the spirit is strong and healthy, everything else can improve.

This approach is not a cure, but it is a reliable process for creating an environment in which the human spirit can thrive. It nurtures the wellbeing of the human spirit through a gentle, practical and common sense approach to human relationships and communication.


_____________________________________________________________________
THE SELWYN FOUNDATION – AN OVERVIEW and OUR MISSION
The Selwyn Foundation has been around for a very long time.

The Selwyn Foundation is an independent, faith-based New Zealand registered charity providing services to older people and their families. We have been leading the way in improving the quality of life of our elders for over sixty five years. As pioneers of the retirement village model and of rest home care in this country, we are uniquely experienced in providing residential care, independent retirement living and community outreach services for older adults.

With the dramatic rise of New Zealand's ageing population, the work of The Selwyn Foundation is more important than ever. Building on our achievements to date — and in keeping with our original Mission to provide quality care for elders — we will continue to innovate, diversify and offer a continuum of flexible care options that meet the present and future needs of ageing people and their families.

OUR MISSION
In keeping with our mission:
To deliver quality services that are responsive to the ageing person and their family, ensuring that our charitable outreach supports those who are vulnerable or in need.

Our activities are grouped in four key areas:

CHARITY
Enhancing the lives of elders who are vulnerable or in need.

To support our mission we reappraised our definition of 'vulnerability' and developed new, practical ideas on how our charitable mission could affect the quality of life of older people. We identified three particular areas where our help can make a substantial difference to those in need:

• Social isolation/loneliness
• Affordable housing
• Hardship support

These priorities are funded through surpluses derived from the various Selwyn villages, community services and educational functions, and through fundraising, donations, bequests, and sponsorship initiatives and in the future surpluses from commercial partnerships. We have partnered with Auckland Council to further build on our affordable housing goals in addition to our 81 rentals.

LEARNING
Investing in research and education to deliver quality care.

The Selwyn Institute takes a holistic approach to the wellbeing of older people and helps inform our charitable and business functions through knowledge-sharing, research, trials, innovations, and technology development.

The Selwyn Foundation is committed to opening up growth and skill opportunities that help our staff, their families and our residents.

COMMUNITY
Providing care and support to elders in their community.

Recognising that village life is not for everyone, The Selwyn Foundation is expanding its care and services to those who choose to remain living in their communities. Helping older people to remain connected through our Selwyn Centres, providing cost effective transport, health and fitness programmes, and providing products and services that they both need and want. All of this delivered through The Selwyn Way – our approach to care.

VILLAGES
Creating thriving communities to age well.

We continue to build thriving communities, mindful of the potential need for continuum of care. With the development of The Selwyn Way, our approach to care, so too we have developed purpose-built residential care housing that allows us to provide residents with a more homely environment where they can find meaning and self-fulfilment.

The Selwyn Foundation
PO Box 8203, Symonds Street, Auckland 1150.
Telephone (09) 846 0119.
Fax (09) 846 0700.
Email: mail@selwynfoundation.org.nz
Website: www.selwynfoundation.org.nz
Service/Facility Details
Service/Facility Details
Detail
Status
Contract with DHB
Yes
Certification
Yes
ORA Applies
No
Updated: 19 Feb 2016
Bed and Vacancy Details
Personnel
Personnel
Type
Hours Per Week
Status
Details
Registered Nurse
40
Yes
Healthcare Assistants/Caregivers
Yes
Physiotherapist
Yes
Contracted to TBI Health.
Occupational Therapist
Yes
The Manager of the unit is a Registered Occupational Therapist with a special interest in dementia care.
Activities Co-ordinator
Yes
Hairdresser
Yes
Podiatrist
Yes
Dietitian
Yes
Contracted to Food Savy.
Accredited Visitors
Yes
Chaplain/Spiritual Advisor
Yes
Updated: 14 Feb 2020
Specialities or Areas of Expertise
Specialities or Areas of Expertise
Specialities or Areas of Expertise
Status
Details
Oxygen Management
Yes
Gastronomy/Nasogastric Management
Yes
End of Life/Palliative Care
Yes
Wound Care
Yes
Diabetic Care
Yes
Continence Advice
Yes
Stroke Rehabilitation
Yes
Infection Control
Yes
Surgical Followup
Yes
Psychiatric Care
Yes
Clinical Management
Yes
Updated: 19 Feb 2016
Features
Features
Feature
Status
Details
May Bring Own Furniture
Yes
Single Rooms
Yes
Ensuite
Yes
Phone Access In Own Room
Yes
Wifi
Yes
Resident can adjust heating in own room
Yes
Cater for under 65 yrs with Disability
Yes
Lounges/seating areas
Yes
Gay / LGBT IQ Friendly
Yes
Primary Health Funded Short Term Care
Yes
Provide End of Life/Palliative Care
Yes
Outings
Yes
Policy for management of challenging behaviour
Yes
No drugs or physical restraints used
Confused Residents
Yes
Smoking Permitted
Yes
Only under strict supervision in the designated smoking outdoor area
Semi-Secure
Yes
Updated: 14 Feb 2020
Special Features
Special Features
We have a wonderful indoor/outdoor glass pavilion . In late 2014, the Duncan Lodge garden underwent a massive transformation. The development of the Sensory Garden has been a great success, it now provides a welcoming place, utilised by residents and their families. We also run the "Spark of Life" programme as part of our Recreation programme, please see our website for more details.
Updated: 14 Feb 2020
Interests & Activities
Interests & Activities
Activity programme, BBQ, board games, Alzheimer's Society, Canine Friends, Church, classical music, concerts, craft, dancing, entertainers, exercises, garden, internet, jigsaws, library, massage, movies, outings, quizzes, reading, Sky TV.
Updated: 14 Feb 2020
Additional Information
Additional Information
Topic
Details
Details about meals
We have beautiful meals made fresh daily from our chef.
Updated: 14 Feb 2020
Languages Spoken
Languages Spoken
Language
Status
Details
Cantonese
Yes
Chinese
Yes
Chinese dialect
Yes
Cook Island Maori
Yes
English
Yes
Fijian
Yes
Fijian Indian
Yes
Filipino
Yes
Hindi
Yes
Indonesian
Yes
Japanese
Yes
Korean
Yes
Mandarin
Yes
Maori - Te Reo
Yes
Niuean
Yes
Samoan
Yes
Tongan
Yes
Ukranian
Yes
Welsh
Yes
Updated: 5 Nov 2018
Religious/Spiritual Affiliations
Religious/Spiritual Affiliations
Religious/Spiritual Affiliations
Status
Details
Anglican
Yes
Christian
Yes
Updated: 16 Dec 2014
Distances
Distances
Location
Distance
Details
Public Transport
Bus stops at the gate
Shops
1.00 Km
Mall
2.00 Km
Library
2.00 Km
Updated: 14 Feb 2020
Credentials & Membership
The Ministry of Health conducts regular audits of Residential Care Facilities. They can be found HERE.
884