Advocacy services
Third Age Solutions Limited
At a glance

Name

Third Age Solutions Limited

Category

Advocacy services

Address

PO Box 2043
Stoke
Nelson 7041

Postal Address

Same as above

DHBS

Capital & Coast, Wairarapa, Hutt Valley, Nelson Marlborough

Phone

Mobile

Email

Web

Facebook
Personnel
Manager

Director

Owner

Beverley Wells - 021569249
Third Age Solutions helps seniors and their families to manage administrative matters while they navigate through their advanced years. This can often be when they are experiencing a decrease in their abilities and things start to become a burden.

Services are tailored to best suit what is needed. We aim to provide solutions in a caring way, helping to solve problems so that family and friends can have peace of mind things are sorted.

SERVICES include:

* ADVOCACY - problem solving, communications
* HOUSEHOLD AND TRANSITION MANAGEMENT - simplifying everyday tasks, "Getting on top of the paperwork"
* MANAGING CHANGE - coaching, planning, organising
* PRESERVIING MEMORIES - oral history recording
* BECOMING TECH SAVVY - gaining more confidence to connect online, cyber safety tips

We will work directly with seniors, their power of attorney or family member whether they live nearby or in another location. Third Age Solutions is now based out of the Nelson-Tasman area and extends into the Wellington region as required.

Bev Wells is professionally qualified in business administration management and has previously worked in estates administration for over 6 years. She can be trusted to provide you with personalised, professional services and has has Police verified.

For more information, please check our website and to make contact with Bev.
Testimonials
Testimonials
"Bev, thank you for everything. Your work was immensely helpful and it took a big weight off my mind."

"Bev's professionalism, sensitivity and awareness of our parents' needs is reassuring as we live remote from their location."

"Without her experience and support, we would have struggled to meet our parents' needs to the level desired and our parents deserved."
Updated: 26 Oct 2021
Service Description
Service Description
A range of services are available including:

ADVOCACY - assistance with communications, problem solving and applying for subsidies

TRANSITION MANAGEMENT - managing lifestyle changes, plans and actions

HOUSEHOLD MANAGEMENT - organising and simplifying tasks, documentation and any arrangements needing to be made

PRESERVING MEMORIES - LEAVING A LEGACY FOR OTHERS TO ENJOY - oral history recording, digitisation of slides and photographs

TECH SAVVY - age-friendly technology support, getting connected, online bookings for tickets, registrations, staying safe on the net

Tailored packages are available to best suit you or your loved one's needs.
Updated: 10 Jul 2020
Suburbs/Districts/Towns Serviced
Suburbs/Districts/Towns Serviced
Nelson-Tasman and Wellington region.
Updated: 26 Oct 2021
Payment
Payment
Payment
Status
Details
SuperGold Card Discount
Yes
20% of advocacy services for seniors (55+ years)
Payment required
Yes
Updated: 26 Oct 2021
Languages Spoken
Languages Spoken
Language
Status
Details
English
Yes
Updated: 10 Jul 2020
Credentials & Membership
Credentials & Membership
Credentials & Membership RC
Status
Details
Trade Registered
Yes
Trade Mark Registered
Retirement Villages Association of New Zealand [Inc] (RVA)
Yes
Associate member
Other details
Yes
Police vetted. Master of Business Administration qualification. Rotary International - Honours: Paul Harris Fellow Award (2016), Sapphire Pin (2020)
Updated: 11 Nov 2021
What's New
What's New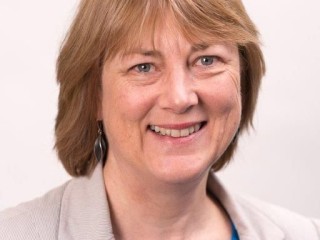 What do older workers want and need?
Should an employer consider an older worker to be aged 50+ or 55+ years onwards?
It was a pleasure to be able to join an online workshop today alongside Nelson-Tasman regional leaders, public service officials and hosted by the Office for Seniors, to contribute to the finalising of an Older Workers Employment Action Plan. Older workers make up around a third of our labour force. The 4 key objectives aim to ensure all older workers are able to access work that meets their needs, that they are valued and thrive in the workplace and can contribute fully to the economy. .. and yes, we also debated the above questions!
The draft Plan is open for feedback from businesses and individuals until 19 November at: Older Workers Employment Action Plan | Te Tari Kaumātua (officeforseniors.govt.nz)
Coaching for Seniors
Third Age Solutions is available to coach older people who are wanting to plan ahead or to re-focus the third phase of their life.
One of Bev's clients, Malcolm* in his late 70s, is pro-actively planning for the third phase of his life to allow for more time to do the things that he enjoys most. Afterall, if he plans to live to 100 then that's over 20 years of living on his horizon!
As part of his plan, Malcolm is wanting to create more time and space for his hobbies, and to not let daily routines takeover too much of his time. He appreciates the regular coaching check-ins (set to suit at a pace which best fits for him), to discuss his progress and pick-up new ideas on how to approach his plans. He feels more energised and focused on the areas of his life that bring the most pleasure to him.
Contact Bev to discuss how she can assist with coaching a senior person.
Providing professional, trusted and caring services to seniors.
*name changed for anonymity
Updated: 11 Nov 2021
15430